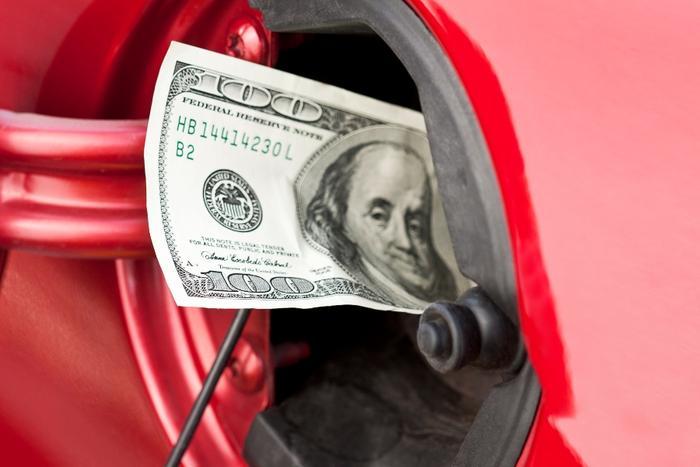 The price of gasoline rose in just about every state in the last week as more consumers increased their driving and states began to lift coronavirus (COVID-19) restrictions.
The AAA Fuel Gauge Survey shows the national average price of regular gas is closing in on $2 a gallon, rising three cents a gallon since last Friday to $1.97 a gallon. It's 21 cents a gallon higher than a month ago. The average price of premium gas is $2.58 a gallon, four cents higher than last week. The average price of diesel fuel has remained stable over the last two weeks at $2.41 a gallon and is four cents a gallon cheaper than a month ago.
Gas prices normally rise during the spring, but industry analysts point to two other factors contributing to higher prices at the pump. Oil prices have begun to recover from their record lows during the height of the lockdown but remain under $40 a barrel.
Demand is also up when compared to April. However, it's still well below demand recorded in May 2019. That's one reason gas prices are about 90 cents a gallon less than they were last year.
"Americans have seen significantly cheaper-than-normal gas prices the past two months," said AAA spokesperson Jeanette Casselano. "While motorists will see pump prices continue to increase, AAA does not expect the summer average to be as expensive as last year's season."
One wildcard that could send prices sharply higher is a couple of bad hurricanes. The 2020 hurricane season begins Monday, and storms that hit the Gulf Coast region particularly hard could interrupt supplies and send prices sharply higher, at least temporarily.
The states with the most expensive gas
These states currently have the highest prices for regular gas, according to the AAA Fuel Gauge Survey:
Hawaii ($3.17)

California ($2.88)

Washington ($2.52)

Oregon ($2.44) 

Nevada ($2.43)

 Pennsylvania ($2.23)

Illinois ($2.23)

Alaska ($2.22)

Utah ($2.21)

New York ($2.18)
The states with the cheapest regular gas
The survey found these states currently have the lowest prices for regular gas:
Mississippi ($1.58)

Arkansas ($1.63)

Alabama ($1.63)

Louisiana ($1.64)

Texas ($1.64)

Oklahoma ($1.65)

Missouri ($1.65)

South Carolina ($1.67)

Kansas ($1.68)

Tennessee ($1.70)