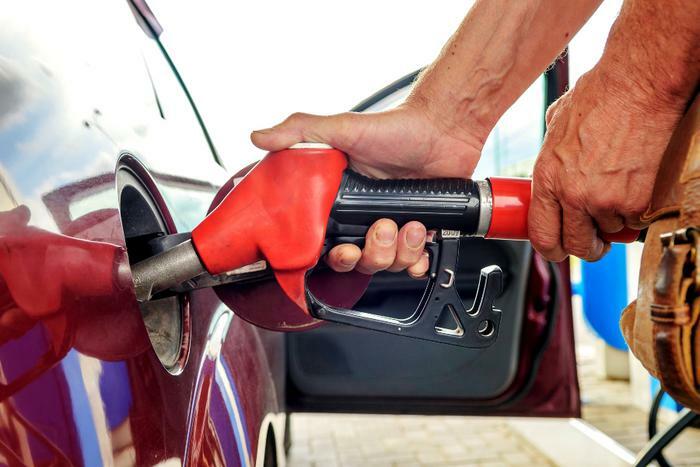 It was another week of escalating fuel prices, as the national average price of regular gas closed in on $5 a gallon.
AAA's daily fuel price survey shows that the national average price of regular hit $4.99 a gallon on Friday, another 22-cent gain. The average price has gained 61 cents in the last 30 days.
The average price of premium gas is $5.64 a gallon, a 25 cents per gallon increase over the last week. The price of diesel fuel is $5.75 a gallon, 18 cents higher than a week ago.
"Spot gasoline markets pushing higher again, up 8-12c/gal while diesel spots up 13c/gal," GasBuddy's Patrick DeHaan tweeted on Thursday. "We hit $5/gal and (it) won't stop there."
Still-rising oil prices are partly to blame, but gasoline demand is also higher and drawing down stockpiles. Refiners, meanwhile, are performing a balancing act by diverting more oil to produce enough diesel fuel to keep transportation costs from spiraling out of control.
A number of states saw huge one-week increases in prices at the pump. The price of regular rose 34 cents a gallon in Kansas this week, 33 cents in Arizona, 32 cents in Virginia, 30 cents in Michigan, Illinois, and Oklahoma, 29 cents in South Carolina, and 28 cents a gallon in Tennessee.
States with the most expensive gas
These states currently have the highest prices for regular gas, according to AAA:
California ($6.42)    

Nevada ($5.60)    

Illinois ($5.57)  

Washington ($5.52)      

Oregon ($5.52)     

Alaska ($5.52)     

Hawaii ($5.51)

Arizona ($5.28)   

Indiana ($5.25)   

Michigan ($5.23)  
States with the cheapest gas
AAA reports that these states currently have the lowest prices for regular gas:
Georgia ($4.42)

Mississippi ($4.51)

Arkansas ($4.51)    

Louisiana ($4.52)     

Oklahoma ($4.57)   

Missouri ($4.57)    

South Carolina ($4.60)    

Kansas ($4.61)   

Alabama ($4.62)      

Tennessee ($4.64)