---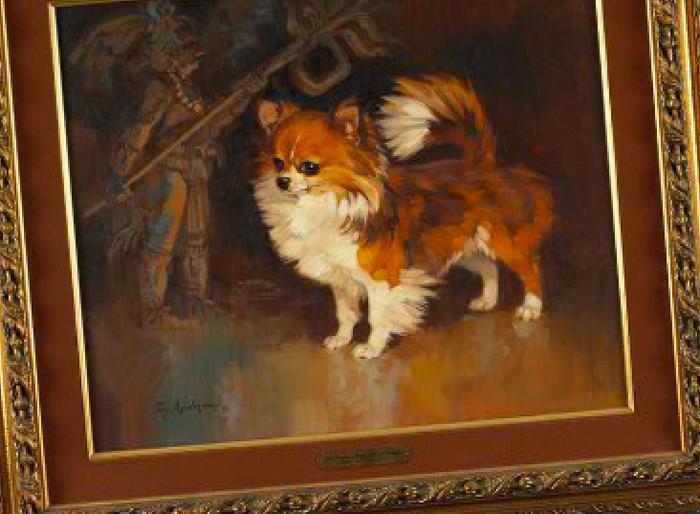 Art is in the eye of the beholder and it works like that with dogs as well. Some people look at a piece of art and turn their neck upside down trying to figure out what it is. The next person comes to look at it and immediately sees a whole picture with an emotional story.
Same situation when it comes to dogs. Someone can go to a shelter and see a scruffy little dog all matted up with beady little eyes and the next person sees a beautiful little puppy with eyes that melt your heart. If you combine the two -- art and dogs -- you get the American Kennel Club Museum of the Dog in St. Louis.
It's a 14,000-square-foot facility in a beautiful location and if you are thinking about a wedding where dogs can be invited this is a natural selection. It is available as a rental space for any life event. There are over 700 original works of art drawings, watercolors, prints, sculptures, bronzes, and porcelain figurines, and a variety of decorative arts objects, all with a focus on man's and woman's best friend, the dog.
The museum, which draws about 10,000 visitors per year is totally self-supporting from admission feeds, memberships and donations, said executive director Stephen George. Although it carries the AKC in its name the AKC does not sponsor it.
The art that is housed has been given by bequest or donated by people while they are alive. Currently, they have a porcelain dog sculpture exhibit that contains 150 pieces of art donated by the Glen Twiford estate. Twiford was a Collie breeder, artist and AKC judge.
Dog library
Art comes in many forms and the museum houses a library with over 3,000 books and dog-related publications. If you are doing any kind of canine history it's probably sitting on these shelves. It contains classics and not just "Rin Tin Tin," but also "The Illustrated Book of the Dog," dated 1890, by Vero Shaw, and "Dogs and All About Them," dated 1910, by Robert Leighton. The Hope A. Levy Memorial Library is open by appointment only.
The museum is unique as it supports not only the masters in dog art but artists all over America that can do portraits of your dog. They have an artist registry with a biographical listing of more than 250 artists available by commission for dog portraits and dog-related art.
Each week from March through October the museum has a celebrated guest on Saturday and Sunday afternoons. The guest is a dog who greets visitors as they arrive.
You never have to go it alone if you want to go to this extraordinary museum because your dog can accompany you.
"The Museum provides doggy treats, fresh water, and a place for Fido to exercise. And, of course, Queeny Park offers an ideal setting for dog walking on a warm, sunny day. Dogs must be obedience trained and on leash."
For more info on the museum you can go to their site http://www.museumofthedog.org/index.html
---