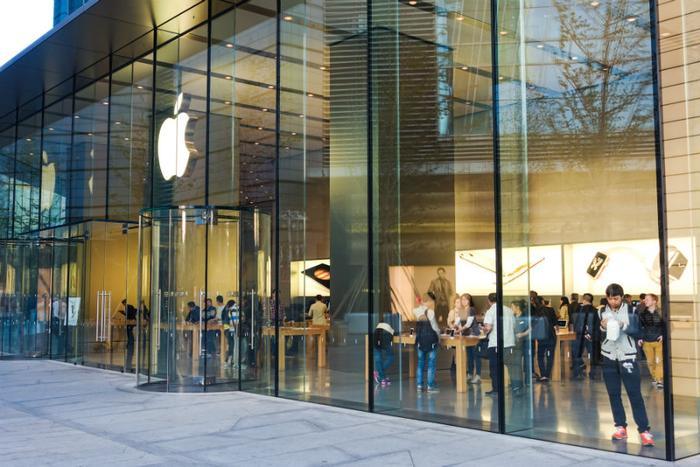 The Apple Card, the company's entry into the credit card market, is now open for all iPhone users. Over the last 10 days, it has only been available to select customers.
Apple says its customers can quickly apply for the new credit card through the Wallet app on iPhone and start using it right away. Apple announced the card earlier this year, partnering with Goldman Sachs, saying it wanted to help consumers better manage their money.
"We're thrilled with the overwhelming interest in Apple Card and its positive reception," said Jennifer Bailey, Apple's vice president of Apple Pay. "Customers have told us they love Apple Card's simplicity and how it gives them a better view of their spending."
The Apple Card is like many regular credit cards. It doesn't have an annual fee and it offers 3 percent cash back on Apple purchases and 1 percent on all other purchases. 
The card has gotten a rather lukewarm reception from personal finance experts who note that most cards now don't charge an annual fee and offer rewards as generous or more than what the Apple Card pays.
Other cards may have better benefits
"The only people who should consider applying for the Apple Card are those who pay their bills in full every month and spend a lot via Apple Pay," WalletHub CEO Odysseas Papadimitriou told us earlier this month. "Everyone else is better off with one of the best rewards credit cards or one of the best 0% APR credit cards."
The Apple Card, after all, is still a credit card that charges credit card interest. When the company announced the product in the spring, it said its rates would be lower than most credit cards. They are, but not that much lower -- topping out at around 24 percent APR. The average credit card rate is around 15 percent.
Papadimitrious points out that the Apple Card doesn't offer 0 percent introductory rates, and its lowest interest rate -- the one offered to customers with the best credit -- is 12.99 percent.
Added utility
That said, loyal Apple customers may find added utility with the card. It's extending 3 percent Daily Cash to more merchants and apps. And from now on customers will receive 3 percent Daily Cash when they use Apple Card with Apple Pay for Uber and Uber Eats.
There could be an additional advantage. If you own an iPhone and have been turned down by other credit card companies, the Apple Card might be your best bet. CNBC reported last week that consumers with subprime credit scores are being approved for the Apple Card. 
Apple reportedly sought a banking partner willing to approve as many of its U.S.-based iPhone users as possible, within the bounds of responsible lending. One iPhone user approved for the Apple Card told the network he was "shocked" that he was approved because his credit score is 620.