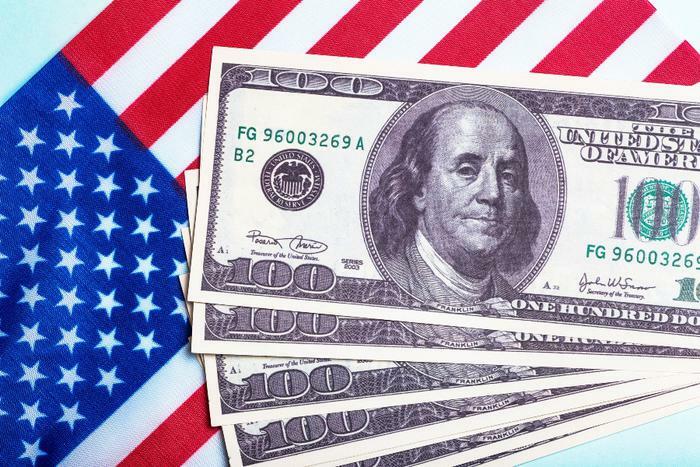 Starting Thursday, many American families with children under 18 will begin receiving monthly payments as part of the American Rescue Plan.
Ninety percent of families are expected to qualify for at least a partial credit, and those who are eligible will get payments every month through December -- either through direct deposit, paper checks, or preloaded debit cards that come in the mail. Who are the other 10%? The child tax credit zeroes out at $240,000 for single taxpayers and $440,000 for joint filers.
By the time 2021 ends, these payments will add up to half the child tax credit that families should be entitled to for the year, but families will be able to claim the rest next year when they file their 2021 tax return.
"This is one of those times when parents need to pay extra attention and do what's needed to take care of their families," Teresa Murray, Consumer Watchdog with the U.S. Public Interest Research Group Education Fund, told ConsumerAffairs. "Families may receive up to $300 per month for the rest of this year for each child 5 and under, or $250 per month for each child between ages 6 and 17. That's a lot of money!"
Not the same as a stimulus check
It's important to note that checks from the American Rescue Plan are completely different from the stimulus payments that the government issued earlier in the COVID-19 pandemic. 
The big difference that people need to understand is that while the stimulus checks didn't count as income or affect future tax returns, the American Rescue Plan payments that start on Thursday are advances on what would be included in your tax return in April 2022.
Expert tips
Murray offered a variety of tips that people should keep in mind to make things easier when tax time rolls around.
To see how much money you'll receive and check whether you qualify, go to the Internal Revenue Service (IRS) website. You can contact the agency to see if it has your bank account information; if it doesn't have that information, you can provide it in time for the August 15 payment. If you don't already have an online account with the IRS, you may need your photo ID. 

Regarding taxes, Murray suggests that parents keep track of their payments so they know how much they can still claim when they file their tax return next year. If they don't get the July 15 payment by direct deposit or mail, they should check their status on the IRS tax credit website. When they get notices from the IRS -- probably early next year -- they need to make sure the information on payments actually matches how much they received.

If you're supposed to receive a payment and it doesn't show up by direct deposit in your bank account, don't fret -- you may get a paper check or debit card, even if the IRS has your current bank information. 

If you don't want to get the advance payments, you can unenroll through the same site. 
Murray says consumers do not need to pay fees to receive these payments. If someone contacts you claiming as much, then there's a good chance that you're being targeted by scammers.
"I can't stress how important it is for consumers to avoid scams," Murray said. "They're out there. Don't be so eager to get your money that you let your guard down and click on a link in your email or give out information in a social media message. The IRS is not going to message you on Facebook or Instagram. They're not."
A word to the wise
While some families may look at these payments as a reason to celebrate and go on a shopping spree, Murray says consumers shouldn't be too quick to splurge.
"Families should use this money wisely. Virtually all of us either experienced a drop in income last year or know someone close to us who was hit financially by the pandemic," she told ConsumerAffairs.
"These payments are an advance on the credit you would normally get next year. So you'll get only half of the child tax credit next year. You're essentially borrowing from yourself. We would hope people would use the money to get caught up on bills or save for the next rainy day."