---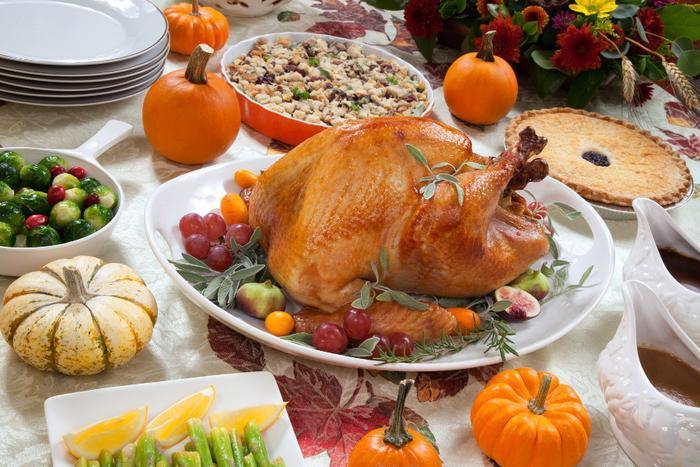 The last thing you want to do (probably) when you have friends and family over for Thanksgiving dinner is send them home sick.
The best way to keep everyone healthy is to make sure you handle the dinner's centerpiece -- the turkey – safely. Because a lot of people don't have experience roasting the bird, the Agriculture Department (USDA) offers a range of resources -- from smartphone apps to its Meat and Poultry Hotline -- to help you get through any food preparation problems this holiday season, wherever and whenever they may arise.
"Unsafe handling and undercooking of your turkey can lead to serious foodborne illness," said Al Almanza, USDA Deputy Under Secretary for Food Safety. "USDA's Food Safety and Inspection Service has a variety of food safety resources to help with any questions related to preparing Thanksgiving dinner, including our Meat and Poultry Hotline that will be staffed with helpful experts on Thanksgiving Day."
Cook like a pro
More than 46 million turkeys will be eaten this Thanksgiving. Cooking one can be tricky, and trying to figure out when it's done is often the hardest task. But it doesn't have to be if you use a food thermometer. Three simple steps and you're there:
Place the thermometer in the innermost part of the thigh, the innermost part of the wing, and the thickest part of the breast.
Read the temperature to make sure the bird has reached a minimum internal temperature of 165 °F.
Take the turkey out of the oven, and serve it.
Make a plan
For big Thanksgiving dinners, planning is very important. You can assess your pantry, refrigerator, and freezer to plan out your meals and your shopping list. When you're trying to figure out if you can use something you already have at home, keep the FoodKeeper application handy.
The FoodKeeper is a mobile application that offers storage advice on more than 400 different food and beverage items and can help you decide what you can keep and what you should throw out. It also offers handy guidance on leftovers, which you'll probably have a lot of after the big meal.
First-hand advice
If you have questions about your Thanksgiving dinner, you can call the USDA Meat & Poultry Hotline at 1-888-MPHotline (1-888-674-6854) to talk to a food safety expert. Last November it received more than 3000 calls mostly about Thanksgiving dinner.
You can also chat live with a food safety expert at www.AskKaren.gov, available from 10:00 a.m. to 4:00 p.m. ET, Monday through Friday, in English and Spanish.
---