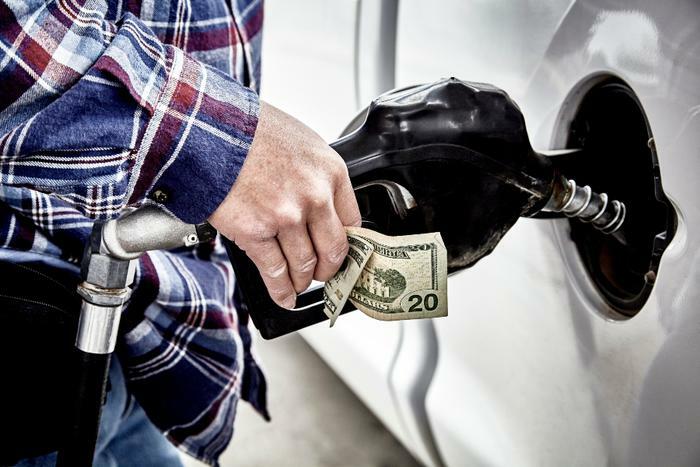 Motorists traveling over the Thanksgiving holiday will encounter the highest fuel prices since Thanksgiving 2014. While prices appear to have stopped rising, they have not gone down significantly since the end of the summer driving season.
AAA reports that the national average price of regular gas is $3.40 a gallon, with the highest price being paid in California, at $4.70; the lowest average price comes in at $2.96 a gallon in Oklahoma. The average price of premium gas is holding steady at $4.03 a gallon, and the average price of diesel fuel is also stable at $3.64 a gallon.
On a positive note for drivers, oil prices began the week with a sharp decline. U.S. oil prices have been over $80 a barrel for several weeks, but they began the week with prices in the high 70s.
"The price of crude oil accounts for about 50% to 60% of what consumers pay at the pump, so a lower oil price should translate into better gasoline prices for drivers," said Andrew Gross, AAA's spokesperson. "But until global oil production ramps back up to pre-pandemic levels, this recent dip in the price of crude may only be temporary." 
With millions of people driving to visit relatives this week, demand may put a dent in supply. The Energy Information Administration (EIA) reported that U.S. gasoline supplies fell by 700,000 barrels last week. Meanwhile, AAA predicts that Thanksgiving week travel will return to pre-pandemic levels.
States with the most expensive gas
These states currently have the highest prices for regular gas, according to AAA:
California ($4.70)   

Hawaii ($4.34)  

Nevada ($3.98) 

Washington ($3.88) 

Oregon ($3.78) 

Arizona ($3.74) 

Alaska ($3.72) 

Utah ($3.69)

Idaho ($3.68)

Pennsylvania ($3.60)
States with the cheapest gas
AAA reports that these states currently have the lowest prices for regular gas:
Oklahoma ($2.96) 

Texas ($3.01)  

Arkansas ($3.03)  

Mississippi ($3.06)

 Kansas ($3.06)

Missouri ($3.07) 

Kentucky ($3.07)

 South Carolina ($3.11)  

Wisconsin ($3.11)

Tennessee ($3.11)