---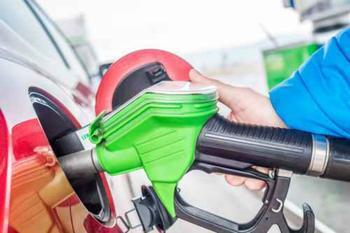 According to AAA, more than 43 million Americans will hit the road this Thanksgiving holiday. When they stop to fuel up, they'll find relatively cheap prices at the pump, and the prices could be even cheaper on the return trip.
The AAA Fuel Gauge Survey shows the national average price at $2.13 a gallon, nearly a dime cheaper than a month ago, but six cents more than last Thanksgiving weekend. The price of diesel fuel is actually down from last year.
Gas prices are higher than last year because oil prices rose in September and October on the expectation that OPEC would agree to curtail production when it meets next week. That expectation has grown weaker in recent weeks, so the price of oil has slipped lower on huge supplies and declining demand.
Oklahoma has the cheapest gasoline prices in the nation. The statewide average there is $1.88 a gallon. It's $1.89 in Missouri and $1.91 in Kansas and Texas.
The most expensive gasoline is found in Hawaii, at $2.85 a gallon, followed by California at $2.68, and Washington and Alaska at $2.61.
Trend moving in the right direction
For motorists, the trend is moving in the right direction. The average price of fuel has fallen steadily since November 6 and drivers in 45 states and the District of Columbia are now paying less than they were last week.
The price should continue to fall throughout the holidays, with AAA predicting a national average price of $2 by the end of the year. Even now, the average price is below the $2 threshold in 12 states.
For Thanksgiving travelers, the Central Plains states will be the most economical region to drive. The Western states remain the most expensive. The Southeastern states have seen prices rise slightly in recent weeks but remain a bargain, with five states – Texas, Mississippi, Alabama, South Carolina, and Tennessee – among the ten lowest-priced states in the U.S.
---