---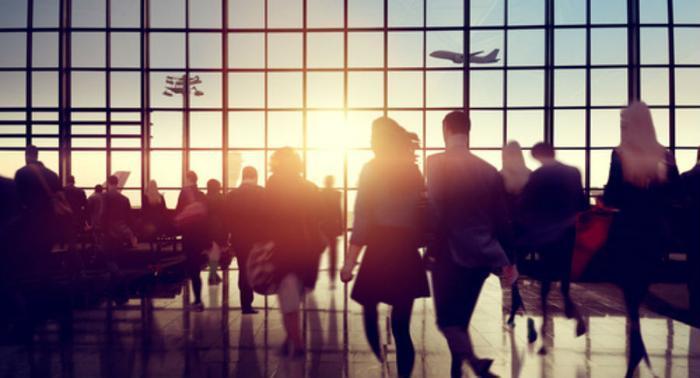 If you are traveling by air this Thanksgiving weekend, hopefully you have booked your flight by now.
If not, you may not only have a hard time making connections, but you'll pay the premium rate.
For those of you who have your tickets and made your plans, you might want to get to the airport a little early. Estimates suggest there will be crowded terminals.
Airlines for America (A4A), the industry trade group, projects 27.3 million consumers will travel by air during the Thanksgiving travel period, a rise of 2.5% over last Thanksgiving. The group says that amounts to an extra 55,000 passengers a day.
74,000 extra seats
For their part, the airlines say they can handle the extra load. Domestic airlines have added 74,000 seats per day by adding flights and replacing smaller planes with larger ones.
The reason more consumers are flocking to the nation's airports is no mystery. The airlines have lowered fares, passing on some of their fuel savings to consumers.
"Airlines are adding capacity to accommodate the increased demand, and travelers should rest assured that while more people will be flying, there will be more than an adequate number of seats available," said A4A Vice President and Chief Economist John Heimlich.
Airlines may have increased their capacity to handle the expected increase in passengers, but what about the boarding process? Should travelers expect bottlenecks at airport security checkpoints?
Bottlenecks?
The airlines say these checkpoints should be manageable because of the increased number of consumers who have registered for programs like PreCheck, that moves passengers through the screening process faster.
The Transportation Security Administration says that consumers who purchase a five-year membership for $85 will be able to get through the security checkpoint and board the aircraft without having to remove their shoes, laptops, liquids, belts, and light jackets.
TSA says it's still a good idea to arrive at the airport two hours before your flight, especially during the Thanksgiving travel period. You'll find TSA's additional tips for reducing your waiting time in line here.
---