---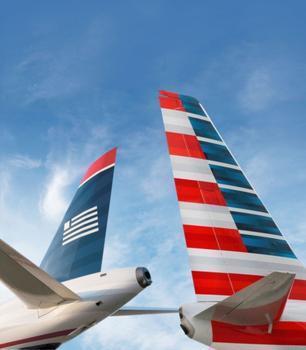 Maybe the D.C. crowd could learn something from Texas after all. While the federal government was closed down by bickering politicians, Texas did some serious jawboning and hammered out a deal to endorse the merger of Amerian Airlines and US Airways.
The proposed $11 billion merger is being challenged by the U.S. Justice Department (closed today), five states and the District of Columbia.
Texas Attorney General Greg Abbott announced the settlement today, saying it resolves the state's objections by American Airlines agreeing to maintain daily service to rural airports across the State of Texas. Additionally, the airlines entered into a binding agreement to maintain the merged company's headquarters in the Dallas-Ft. Worth metropolitan area.
"From the beginning, our focus has been on maintaining service to rural airports in Texas and protecting Texas jobs. Today's agreement ensures that thousands of jobs will remain in Texas and that Texans traveling by air – especially those who fly in and out of rural cities across the state, including members of the military – will continue to benefit from daily flight service. The settlement secures common-sense concessions that are in the best interests of our great State," Abbott said.
"The settlement is good for American Airlines' customers, the communities it serves and its employees. Our negotiations confirmed that the airline will preserve competition in the marketplace, maintain important routes in Texas and protect jobs," he said.
Others challenging the merger are: Arizona, where US Airways is headquartered; Florida; the District of Columbia; Pennsylvania; Tennessee; and Virginia.
Military travelers
The state's legal action, announced in August, was prompted by concerns about the potential for reduced airline service to several of Texas' smaller airports. One particularly large group of travelers who depend on airline service to rural airports across the State are members of the armed services, who are served almost exclusively by American Eagle flights to and from Killeen, which is near Fort Hood; San Angelo, which is near Goodfellow Air Force Base; and Abilene, which is near Dyess Air Force Base.
Today's agreement ensures that 22 airports across Texas – including more than a dozen smaller airports in rural Texas – will continue to offer daily departures and arrivals.

In addition to ensuring daily service to airports across Texas, the agreement also guarantees that Dallas/Fort Worth International Airport will remain a "hub" and that, if the airlines merge, the headquarters will be located in Texas, in the DFW metropolitan area.
Texas airports covered by the agreement include:

• Abilene Regional Airport
• Austin-Bergstrom International Airport
• Brownsville/South Padre Island Airport
• Corpus Christi International Airport
• Dallas/Fort Worth Regional Airport
• East Texas Regional Airport
• Easterwood Airport
• El Paso International Airport
• Houston William P. Hobby Airport
• Houston George Bush Intercontinental Airport
• Jack Brooks Regional Airport
• Killeen-Fort Hood Regional Airport
• Laredo International Airport
• Lubbock Preston Smith International Airport
• McAllen-Miller International Airport
• Midland International Airport
• Rick Husband Amarillo International Airport
• San Angelo Regional Airport
• San Antonio International Airport
• Tyler Pounds Regional Airport
• Waco Regional Airport
• Wichita Falls Regional Airport
---