---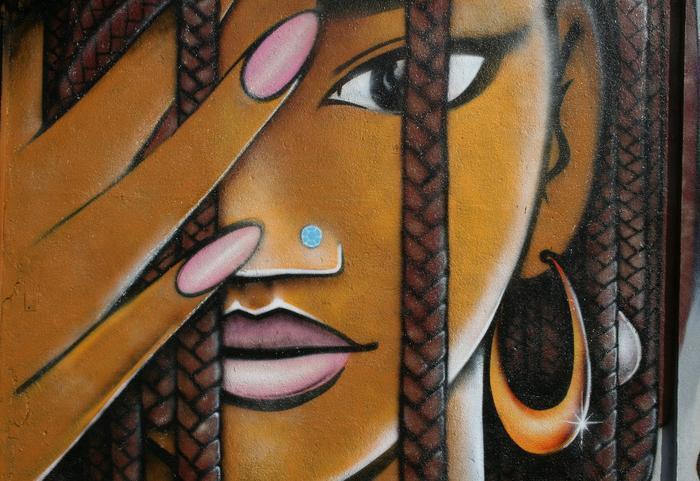 Good news for various Texas entrepreneurs: yesterday the state House of Representatives voted unanimously in favor of HB 2717, to deregulate businesses which teach or perform the art of traditional African hairbraiding.
Texas law sets strict regulations on barbers and cosmetologists, primarily on safety grounds: those trades require (among other things) the use of sharp tools and potentially dangerous chemicals. Braiding hair does not, yet in 2007, when the state started regulating hairbraiders and teachers of the art, it mandated that they meet the same licensing requirements as barbers or cosmetologists.
Dallas resident and African hairbraiding expert Isis Brantley has been braiding hair professionally for over 30 years — and the law has hassled her over it for almost that long.
She started braiding hair at home in her kitchen, but was arrested when she tried opening a salon. "As soon as I opened up the shop, wow, the red tape was wrapped around my hands," she told the Texas Tribune. "Seven cops came in, in front of my clients, and arrested me and took me to jail like a common criminal. The crime was braiding without a cosmetology license."
Licensed hairbraider
Brantley spent years challenging the legal hairbraiding restrictions in court, and in 2007, the state modified the requirements somewhat: henceforth, hairbraiders seeking a license would only have to show 35 hours of formal training rather than 1,500 hours, and Brantley specifically was "grandfathered in" and granted a braiding license.
So she won the right to legally braid hair, but when she tried opening a school to give others the 35 hours of instruction they'd need to become legally licensed hairbraiders, the state told her that a braiding school would have to meet the same standards as a barber school.
Brantley sued the state in 2013, saying that the barber regulations on her braiding school were unconstitutional and unreasonable. The non-profit Institute For Justice, which joined Brantley in filing her suit, outlined the requirements Texas set before Brantley could legally teach the art of traditional African hairbraiding:
… Isis must spend 2,250 hours in barber school, pass four exams, and spend thousands of dollars on tuition and a fully-equipped barber college she doesn't need, all to teach a 35-hour hairbraiding curriculum.  Tellingly, Texas will waive all these regulations if Isis goes to work for an existing barber school and teaches hairbraiding for them. 
That "fully equipped" barber college would have to include barber chairs and hair-washing stations, neither of which are required to braid hair.
In January, a federal judge ruled that Texas' regulations on hairbraiding schools were unconstitutional and did nothing to advance public health or safety, nor meet any other legitimate government interest.
During that trial Arif Panju, the Institute For Justice attorney who represented Brantley in her court battle, noted that the state couldn't identify a single hairbraiding school capable of meeting those strict barber-school requirements.
After the trial, he said that the judge's ruling "makes it crystal clear to the Legislature that what's happening here is nothing to do with public health and safety and everything to do with economic protectionism."
---