---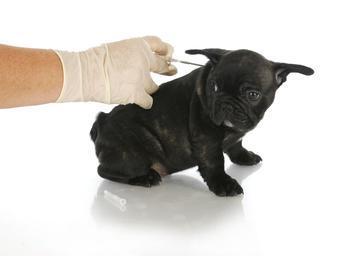 Doctors, lawyers, accountants, financial advisors and every other kind of expert imaginable routinely appear on television, write guest columns for newspapers, pen magazine articles and even run their own websites.
Their goal? Well, maybe it's partly to garner new patients and clients but it's also part of the pro bono public service that professionals are expected to provide. For decades, it has been accepted practice for such professionals to offer general consumer advice through media outlets, always noting that their advice is just that -- general information, not a replacement for a visit to one's own doctor, lawyer, etc.
Veterinarians and their professional associations don't seem to subscribe to this notion, however. Trying to get any kind of expert opinion from veterinarians' professional associations or from individual practitioners, other than academicians, is very difficult. Vets complain bitterly among themselves about news stories and social media content and send amazingly vile and obscene emails to reporters but seem to feel no obligation to lift a finger to inform public opinion.
Pig-headed
ConsumerAffairs' queries to professional and trade veterinary associations, for example, often go unanswered. Ignoring press calls is something that is practically unheard of in the association world.
It is, to borrow a phrase, a pig-headed approach. One vet who does not buy into it is Ronald V. Hines, a 69-year-old Texan whose website is frequently cited in news reports, including a recent ConsumerAffairs story on diabetes in dogs.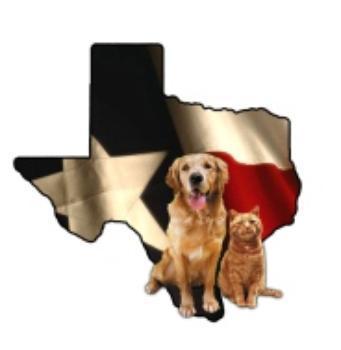 This one-vet attempt at consumer education rubs the Texas Board of Veterinary Medical Examiners the wrong way. The board's rules prohibit a veterinarian from giving advice unless he or she has first physically examined the animal and the board suspended Hines' license as a result of his giving advice to pet owners via the Internet. Now Hines has sued the board in federal court, alleging the board's action infringes his First Amendment rights.
"It should not be illegal for veterinarians to give veterinary advice," Hines says in the complaint, Courthouse News Service reported. His suit charges that for many pet owners, the advice he dispenses is their only realistic option and notes there has not been "even an allegation that his advice has harmed any animal."
Hines has been running his non-commercial website -- www.2ndchance.info -- since 2002. It includes hundreds of articles, covering just about every dog and cat health problem imaginable.
In an article on hip dysplasia in dogs, for example, Hines explains what hip dysplasia is, how it develops, what treatments are available and what dog owners can do to try to prevent it. Although it is very detailed, the article also recommends repeatedly that dog owners consult their veterinarian for diagnosis and treatment.
Advice for a fee
What particularly irks the veterinary board, apparently, is a service Hines added to his site to try to help individual pet owners. Like anyone who writes about pet health or any consumer topic, Hines found himself flooded with emails seeking advice, so he began offering individual advice for a $58 fee, although Hines said he waives the fee for pet owners who can't pay.
Besides helping the pet owners, Hines said the feedback from readers helps him improve and update his general articles and the income helps pay the costs of keeping the site up and running. He said he made $ $2,797.24 in 2011.
In his lawsuit, Hines said he immediately stopped giving advice when the state board challenged him.
"Dr. Hines was astonished to learn that he had been breaking the law by helping hundreds of pet owners across the country and around the world through his website," the complaint states. "Dr. Hines immediately stopped providing veterinary advice via electronic means because he feared punishment."
Hines estimated that only five percent of the pet owners with whom he has communicated are residents of Texas. The rest are from other states and countries.
Hines says the Texas law is unfair to sick animals and their desperate owners, especially those who live in countries where competent veterinary care is not easy to come by.
"For example, if a pet owner in Africa asks Dr. Hines for advice via the Internet because there is no ability to obtain qualified veterinary advice locally, the Texas Veterinary Licensing Act requires that pet owner and that pet to go entirely without veterinary care rather than be able to consult Dr. Hines."
The complaint notes that Hines is not the only public-spirited veterinarian: the Fox television station in Austin, where the state board is located, has a regular segment featuring a Texas-licensed vet answering questions from viewers.
---