---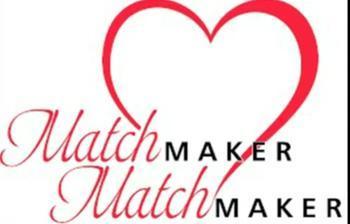 Texas has sued a Beaumont senior dating service, Matchmaker Matchmaker, charging it uses "high pressure sales tactics" to sign up customers at prices as high as $10,000.
It says the company uses "coercive and at times physically intimidating tactics to convince prospective senior citizen clients and others to sign expensive 'membership agreements' for their services, costing $3,000 to $10,000."
Luna has operated dating services under various names, including Matchmaker, Two of Us, 2 of a Kind, and Together Dating.
In his lawsuit, Texas Attorney General Greg Abbott says Luna uses "dating mining" to find potential customers and also sells leads and customer contact information to other businesses and also uses the information for telemarketing calls, even though the company is not a registered telemarketer in Texas, Courthouse News Service reports.
The lawsuits charges that Matchmaker's sales staff is "trained in dubious and aggressive recruitment practices," including false claims that Matchmaker has a database of thousands of potential dates, is affiliated with the Better Business Bureau and does psychological evaluations of all its potential members.
"Customers, mostly senior citizens, complain that they are kept in a room at Matchmaker defendants' business for hours to listen to high pressure sales tactics until they agreed to sign a 'membership agreement.' Consumers report that defendant Luna has physically placed himself between the consumer and an exit and even placed his hands on a 65-year-old female customer and told her that he would not let her leave until she signed up for the program," the lawsuit states.
---