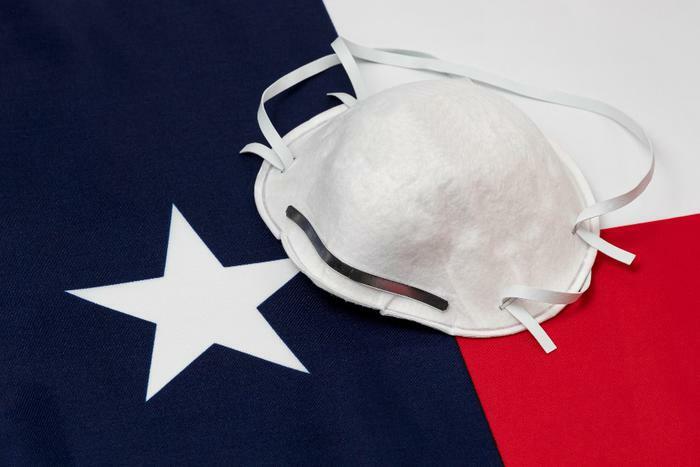 Texas became the first U.S. state to lift its mask requirements and give businesses the go-ahead to fully reopen on Tuesday. The lifting of virus restrictions will go into effect on March 10. 
"It is now time to open Texas 100 percent," Gov. Greg Abbott said, adding that "Covid has not suddenly disappeared," but state mandates are no longer needed.
Governor Abbott's statement comes a day after CDC director Dr. Rochelle Walensky acknowledged that many people are anxious for a return to normal. However, she expressed concern that some state and local officials may be jumping the gun in lifting virus restrictions. 
"I know people are tired; they want to get back to life, to normal," Dr. Walensky said. "But we're not there yet."
Facing backlash
Abbott's decision to lift the statewide face mask mandate next week was met with bipartisan criticism, with some suggesting that the action isn't in line with the reality of the pandemic. Fort Worth Mayor Betsy Price, a Republican, called Abbott's order "premature" and said more residents should get the vaccine before a reopening can be considered safe. 
"I am calling on Gov. Abbott to open up additional vaccine tier categories so that more people are eligible to get a vaccine if they want one," Price said in a statement. "As the state's directive has changed, so must our response. Now, more than ever, vaccines and testing must be readily available."
Although the vaccine distribution process is underway and daily reports of new COVID-19 cases are declining, the nation is still reporting more than 65,000 new cases a day on average, and new variants are emerging. 
Despite efforts from drugmakers to ramp up vaccine manufacturing, millions of people across the country have yet to be vaccinated. Some city and county officials in Texas are encouraging residents to continue abiding recommendations from federal health officials regarding the use of face masks in public settings. 
"We need to focus not on what the governor tells you the law allows, but what doctors and the facts and the science that we all know well at this point tell us is necessary to keep us safe and give us our best chance of reaching herd immunity as quickly as possible," Dallas County Judge Clay Jenkins said, according to the Texas Tribune.