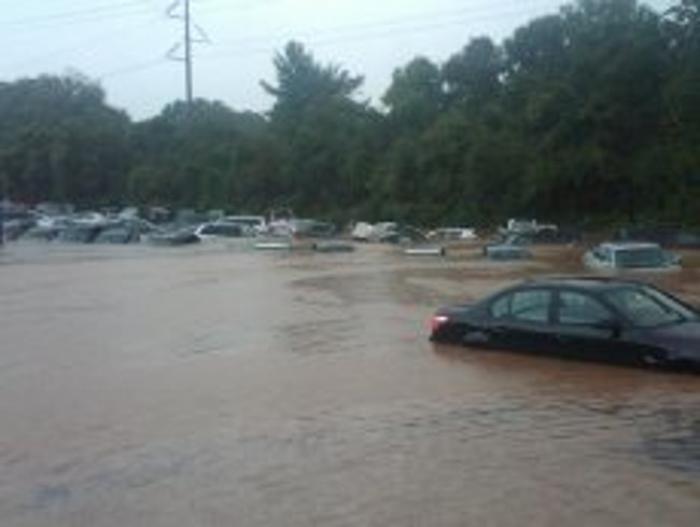 It happened after Hurricane Katrina in 2005 and again in 2012 after Hurricane Sandy. Now that much of Texas has been hit by massive flooding, it will probably happen one more time.
Thousands of cars that have spent days under water will find their way onto used car lots all over the country, saddling unsuspecting consumers with cars that may look fine on the outside but have been extensively damaged on the inside.
The National Insurance Crime Bureau (NICB) said it is working with law enforcement agencies, insurance and car rental companies to identity and catalog water-damaged vehicles to keep them from being resold to consumers. 
Dishonest salvage dealers
"Unfortunately, natural disasters bring out dishonest salvage dealers who don't tell you that the vehicles they're selling are heavily water-damaged," said NICB President and CEO Joe Wehrle.
Here is what is supposed to happen: the owner of a flood-damaged vehicles files a claim with his or her insurance company. The insurance company declares the vehicle a total loss.
Next, the vehicles should go to a junk yard or salvage dealer where they may be sold for parts not affected by the flooding. If they are resold as cars, their title should clearly state that they are "salvage" vehicles, meaning they have been declared a total loss by an insurance company and the price should reflect that.
But if unscrupulous dealers purchase the vehicles, they don't change the title to reflect their status as "salvage." Instead, they clean them up and put them on their lots.
Buyer beware
"Consumers need to know that these vehicles may appear advertised for sale without any indication that they were affected by the flooding," Wehrle said. "As always, buyers should be careful when considering a used vehicle purchase in the weeks and months following a disaster like this."
In the aftermath of Hurricane Katrina 10 years ago this August, NICB established a consumer protection service known as VINCheck. It's a database that allows car buyers to see whether a vehicle has ever been declared as "salvage" or a total loss by an NICB member that participates in the program.
NICB says about 88% of consumer auto insurers provide information to the system.
While the database provides a good tool for used car shoppers to identity cars that have spent time underwater, there are some other tell-tale signs a car has been in a flood. For starters, look for the dealer's decal on the back of the vehicle. If the dealer is located in Texas and the vehicle is sitting on a lot in Nebraska, that could be a warning sign.
What to look for
Pay close attention to the interior. If there is a musty odor, it could be caused by excessive moisture. Look for water stains or grit in both the interior and engine compartment.
Look under the floorboard carpet for water residue or stain marks from evaporated water not related to air-conditioning pan leaks. Look for signs of rust on metal fixtures in the interior. Inspect all interior upholstery and door panels for any evidence of fading.
Finally, a below-market price could be a red flag. If the car has a market value of $5,000 but it's being offered to you for $3,900 you might think it's your lucky day. It isn't.