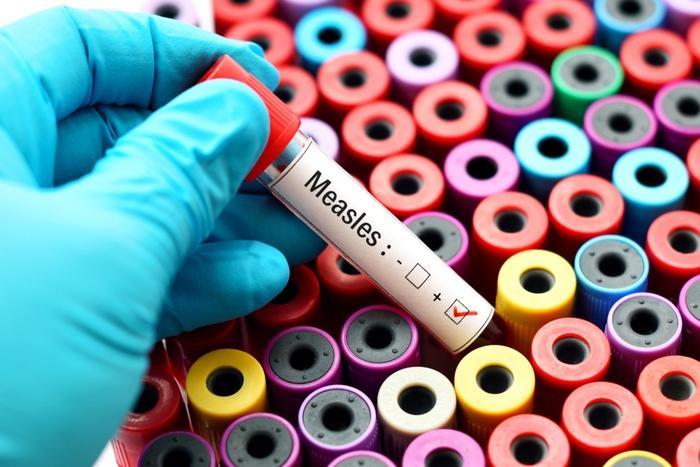 With measles outbreaks running rampant across the country earlier this year, a new study conducted by researchers from the University of Pittsburgh found a new spot in the U.S. that could be home to the next big outbreak of the disease: Texas. 
According to the researchers, large populations of children in Texas schools remain unvaccinated, making it an easy environment for the measles to spread rapidly. 
"At current vaccination rates, there's a significant chance of an outbreak involving more than 400 people right now in some Texas cities," said researcher David Sinclair, PhD. "We forecast that a continuous reduction in vaccination rates would exponentially increase possible outbreak sizes." 
Vaccination rates trending downward
Though vaccines are critical in preventing the spread of disease, Texas schools -- both private and public -- allow parents to opt out of vaccinating their children. As a result, vaccination rates have gone down, and experts are concerned about the potential health implications. 
To get a better idea of how measles can spread across the state, which has one of the largest populations in the country, the Texas Pediatric Society had researchers at the University of Pittsburgh use a simulator known as FRED (Framework for Reconstructing Epidemiological Dynamics). FRED uses data from the U.S. Census to create a simulated population based off of real-world numbers and locations -- in this case the state of Texas -- and allows users to understand how diseases can spread on a person-to-person level based on how the simulated people would interact in the real world. 
Data from FRED revealed that cities both large and small across Texas could be affected tremendously by measles outbreaks due to the state's laws. In vulnerable areas where vaccination numbers are lowest, measles cases could affect upwards of 1,000 people should the vaccination rate dip by five percent; in busier cities like Dallas or Austin, current vaccination rates could lead to an outbreak that affects more than 400 people. 
The researchers want consumers to be aware of the risks associated with choosing not to vaccinate children, as the population at-large could be greatly affected. 
"When someone refuses to be vaccinated, they are making a decision that doesn't only impact them," said researcher Dr. Mark Roberts. "They are increasing the risk that people who are not immune, through no fault of their own, will get very sick and possibly die." 
Fighting vaccine exemptions
In the midst of one of the worst measles outbreaks in decades that occurred earlier this year, health experts and lawmakers alike were working to promote the powerful benefits of vaccines in an effort to protect consumers from disease. 
In mid-June, New York lawmakers voted to abolish religious exemptions to vaccines. Around the same time, public health experts were pushing for wider vaccine outreach, particularly from local representatives who have the most sway with people in their communities and can work to make real changes for consumers. 
"Part of the problem is making the seeming invisibility of prevention, visible; this requires imagination and creativity, together with leadership and the effective delivery of services," said researcher John Ashton.