---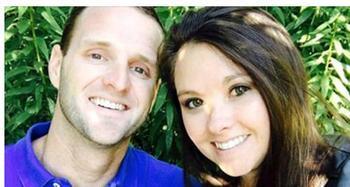 Hot-air balloon rides are popular for those who aren't quite up to skydiving or rappelling up a sheer cliff. But the weekend accident that killed 16 people in Texas is a reminder that ballooning isn't the safest way to spend an afternoon.
In fact, the Federal Aviation Administration (FAA), which is investigating Saturday's crash, provides only scant oversight of hot-air ballooning, saying consumers are aware of the dangers and willingly assume the risk.
"Since the amount of ballooning is so low, the FAA believes the risk posed to all pilots and participants is also low given that ballooners understand the risks and general hazards associated with this activity," FAA Administrator Michael Huerta said two years ago after the National Transportation Safety Board (NTSB) expressed concern about a "lack of oversight relative to similar airplane and helicopter air tour operations."
Saturday's accident near Lockhart, Texas, may change that. It is thought to be the deadliest balloon accident in U.S. history and has been tentatively blamed on the balloon colliding with an electrical transmission line, a frequent cause of accidents involving balloons. 
Earlier warnings
The accident mirrors the concern expressed by the NTSB two years ago. It said then that "the potential for a high number of fatalities in a single air tour balloon accident is of particular concern if air tour balloon operators continue to conduct operations under less stringent regulations and oversight."
In its report two years ago, the NTSB noted that the U.S. had so far escaped a mass-casualty balloon accident but warned that greater safeguards were needed.
"Although such an accident has yet to occur in the United States, a high-fatality accident occurred in Egypt on February 26, 2013, when a commercial air tour balloon carrying 21 occupants experienced a fire on board, resulting in 19 deaths," the report said. "Based on the number of recurring accidents in the United States involving similar safety issues, the NTSB believes that air tour balloon operators should be subject to greater regulatory oversight."
The recommendation was never implemented.
The pilot in the Texas crash, Alfred "Skip" Nichols, 49, had been arrested for driving while intoxicated, and the Better Business Bureau in Missouri had warned people about doing business with him following complaints about his balloon touring compan, the New York Daily News reported.
---