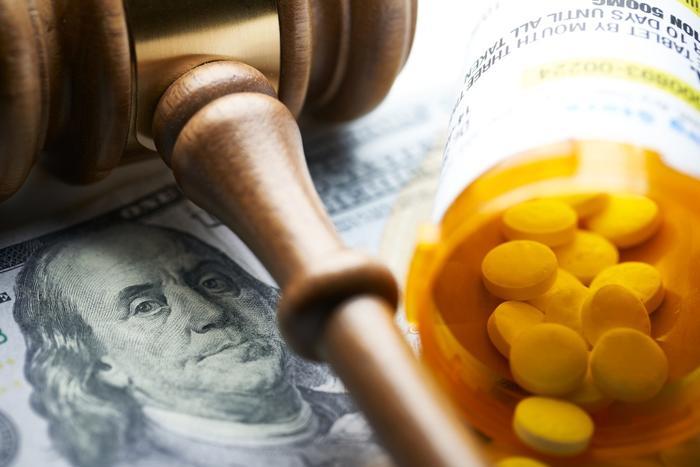 Just before the trial was set to begin, Teva Pharmaceuticals settled an $85 million lawsuit filed by the state of Oklahoma that accused the firm of fueling the opioid addiction crisis.
Oklahoma Attorney General Mike Hunter, who filed the suit, said it may take a couple of weeks to finalize the terms. The state is moving ahead with a similar case against Johnson & Johnson, with the trial scheduled to begin today.
"Today's announcement is a testament to the state's legal team's countless hours and resources preparing for this trial and their dedication and resolve to hold the defendants in this case accountable for the ongoing opioid overdose and addiction epidemic that continues to claim thousands of lives each year," Hunter said. "Nearly all Oklahomans have been negatively impacted by this deadly crisis and we look forward to Tuesday, where we will prove our case against Johnson & Johnson and its subsidiaries."
Second company to settle
Teva is the second opioid manufacturer to settle with Oklahoma. In late March, Perdue Pharma, the maker of the painkiller Oxycontin, reached a $270 million settlement with the state.
As part of that settlement, Perdue is contributing $102.5 million to help pay for the creation of a National Center for Addiction Studies at Oklahoma State University. Perdue will also donate medication to support the center's treatment operation.
Hunter said the state will use money from the Teva settlement to battle the opioid crisis in the state. Attorneys quoted by The Oklahoman believe the state will take in anywhere from $12.7 billion to $17.5 billion over a 20- to 30-year period.
Extent of the crisis
The Centers for Disease Control and Prevention (CDC) tracks opioid addiction injuries and deaths. In its latest report, it found that deaths from drug overdose are up among both men and women, all races, and adults in just about every age range.
Two-thirds of drug overdose deaths involve an opioid, a class of drug that also includes heroin. Overdoses involving opioids killed more than 47,000 people in 2017, and 36 percent of those deaths involved prescription opioids, according to the CDC.
In addition to the human toll, opioid addiction has economic costs. Researchers at Penn State University recently released a study showing how opioid addiction has produced unemployment that may have cost the government $37 billion in tax revenue.
Opioid painkillers were widely prescribed in the previous decade. A number of states, including Oklahoma, have accused drug companies of marketing these drugs to physicians without explaining their dangers.