---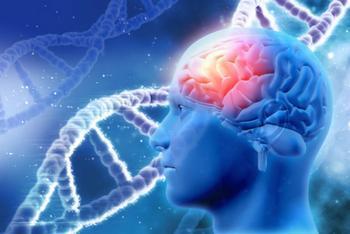 There have been many promising breakthroughs in the field of Alzheimer's disease research, giving hope to millions at risk of the devastating disease.
The flip side of that, of course, is when these hopeful promises just don't pan out. So it was with great disappointment that pharmaceutical giant Eli Lilly announced that its promising new drug solanezumab "did not meet the primary endpoint" in it's final, phase 3 testing. The company said it would not seek Food and Drug Administration (FDA) approval of the drug.
Lilly said patients in the trial who were treated with solanezumab did not experience a statistically significant slowing in cognitive decline compared to patients treated with placebo. It dashed the hope raised by previous research.
Solanezumab is a mono-clonal antibody targeting excess amyloid in the brain. It was designed for patients considered to be at risk of Alzheimer's but who had not displayed symptoms of the disease.
Slowing memory loss by 10 years
Researchers were hopeful that doctors might eventually use positron emission tomography (PET scans) to locate beta amyloid as it begins to form plaques in the brains of people with Alzheimer's disease 10 to 20 years before they show any symptoms of the disease.
The drug would then be administered, removing the harmful protein from the brain before it could begin to build up. Researchers were hopeful it might slow memory loss by at least 10 years.
"The results of the solanezumab EXPEDITION3 trial were not what we had hoped for and we are disappointed for the millions of people waiting for a potential disease-modifying treatment for Alzheimer's disease," said John C. Lechleiter, Ph.D., chairman, president and CEO of Eli Lilly, in a written statement. "We will evaluate the impact of these results on the development plans for solanezumab and our other Alzheimer's pipeline assets."
Lechleiter also issued a statement to the Alzheimer's community in the video below, vowing his company would continue pursuing effective treatments.
Lilly said it would present further findings from the study at the Clinical Trials on Alzheimer's Disease meeting in early December.
---