---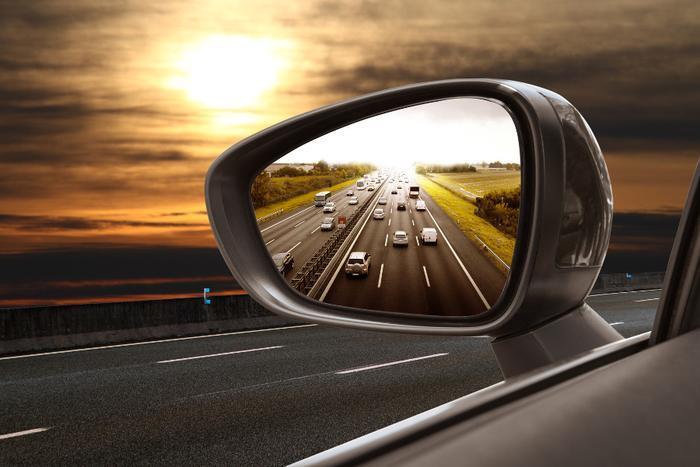 It's barely been a day since federal regulators finally got around to issuing rules for mandatory backup cameras on cars, so it may come as a shock to learn that Tesla and an auto industry lobbying group want to ditch side mirrors.
There have, after all, been side mirrors almost as long as there've been cars. But Tesla, which likes to turn established practices upside down, argues that there's really no need for side mirrors now that we have these little devices called cameras.
Tesla and the 12-member Alliance of Automobile Manufacturers, which represents such companies as General Motors, Toyota and Volkswagen, filed a petition today with the National Highway Traffic Safety Administration seeking permission to take that leap, Automotive News reported.
Aerodynamic gains
Getting rid of the mirrors would produce aerodynamic gains for cars, which translates to better gas mileage or, in the case of Tesla and other electric cars, longer running time on a single charge.
"In light of future greenhouse gas and corporate average fuel economy requirements beginning in 2017, camera-based systems represent an opportunity to increase vehicle fuel efficiency through improved aerodynamics by eliminating externally mounted mirrors," Tesla and the Alliance argued in a petition filed with the National Highway Traffic Safety Administration (NHTSA).
Not only that, but the mirrors are an annoyance to those trying to squeeze their way through rows of parked cars and they can even be a safety hazard to pedestrians. Every now and then, some poor walker or jogger gets clobbered by the side-view mirror on a passing car or, more often, truck.
They also tend to clip roadside mailboxes and other obstacles, often resulting in high repair bills for both mirror and obstacle.
Logical extension
The petition is a logical extension of an existing trend. Many new cars have cameras that trigger an alarm if you stray into an occupied lane or change lanes without signaling. Nissan and Mercedes-Benz each offer cars with 360-degree mirrors that are intended to help avoid parking-lot mishaps.
But for now, those cameras will only be allowed to supplement, not replace, the traditional side-view mirror, which is required under Federal Motor Vehicle Safety Standard No. 111.
Considering it took NHTSA and the Department of Transportation six years to draft a rule requiring backup cameras -- and a rule that, mind you, won't be fully effective until 2018 -- it doesn't seem likely that side mirrors were soon be something we see only in our mind's rear-view mirror.
---