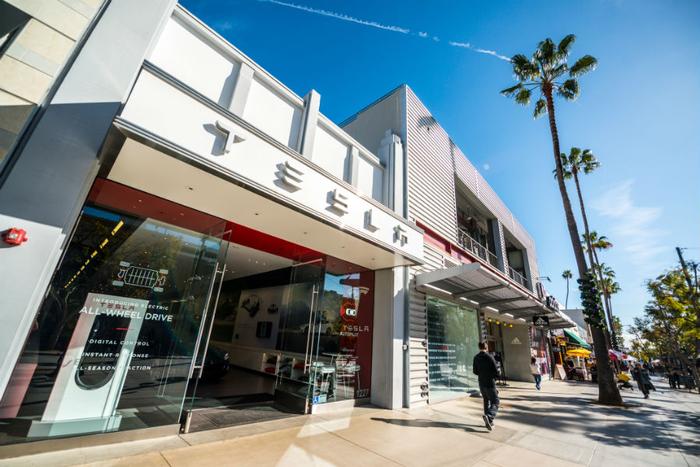 Tesla is branching out into car insurance, insuring the cars that it produces and sells. 
The company says it will be able to offer "competitively priced" insurance because it knows its cars better than anyone else. It says Tesla owners will be able to insure their vehicles at 20 percent less cost of other insurance companies, and in some cases as much as 30 percent less.
The insurance coverage is being limited to California to start, but Tesla says it expects to expand to other states in the near future.
"Because Tesla knows its vehicles best, Tesla Insurance is able to leverage the advanced technology, safety, and serviceability of our cars to provide insurance at a lower cost," the company said in its announcement. "This pricing reflects the benefits of Tesla's active safety and advanced driver assistance features that come standard on all new Tesla vehicles."
Access to data
Tesla CEO Elon Musk first broached the subject of a Tesla insurance product earlier this year. He said that because Tesla has access to so much data on each car it sells, it can reduce the risk and sell insurance coverage for less.
The company may find quite a few takers for its product, especially if it can show that its rates will be much lower than traditional insurance companies. Tesla is one of the more expensive cars to insure, according to the Insurance Institute for Highway Safety (IIHS).
There's no data to show that Tesla cars are involved in expensive accidents any more than any other brand, but they do seem to be involved in more claims than other cars.
Automotive News reported in 2017 that AAA Insurance was raising its rates for Tesla Models S and X, based on data showing the electric luxury cars have abnormally high claim frequencies. 
Because of the sophisticated electronics in the cars, Tesla has access to more data than the typical insurance company, which could put it in a better position to measure risk.