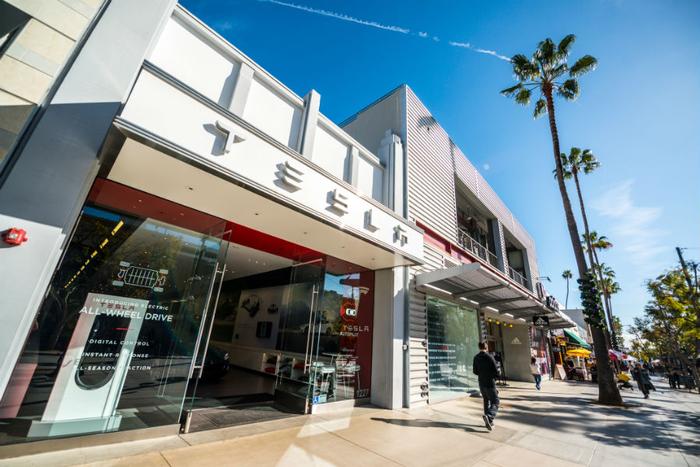 Tesla is suing a former employee it claims hacked company systems and revealed confidential information to outside sources. But the ex-employee, Martin Tripp, says he was simply a whistleblower who was alarmed at how CEO Elon Musk was running the company.
Tesla has been beset by problems in recent months, and on Monday Musk sent an email to employees that appeared to pin some of the blame on an unnamed employee that the executive accused of sabotage. On Wednesday, Tesla filed suit against Tripp without saying whether he was the unnamed employee mentioned in the email.
The suit accuses Tripp of writing software to hack into the company's system, transferring reams of data to "outside entities." Among the information taken from the company, the suit alleges there were "dozens of confidential photographs and a video of Tesla's manufacturing systems."
The suit further claims that the ex-employee wrote computer code that would send Tesla data to people outside the company, in violation of Tesla policy. Tripp is also accused of making false statements about Tesla to the media – in particular, statements about the condition of batteries in some Tesla Model 3s.
Tripp denies
In an interview with the Washington Post, Tripp denied that he tampered with Tesla computer systems but confirmed that he gave information to a reporter for Business Insider because he was seeing "some really scary things" going on at Tesla.
Tripp said he told reporters that he saw "dangerously punctured batteries" being installed in Model 3s. Tesla has denied that charge.
The Business Insider article using Tripp as a source cast the company in an unflattering light, claiming it was using "an insane amount" of raw materials to make the Model 3, and still couldn't get it right.
The article claimed internal company documents it received showed that as much as 40 percent of the raw materials going into batteries and driving units had to be discarded or reworked before going to the company's assembly plant.
At the time, Tesla told the publication that a higher-than-normal scrap rate is to be expected in early stages of the production process. Tesla has struggled to meet production goals for the Model 3, a car it introduced in 2017, requiring customers to place a $1,000 deposit with their order.
Revenge?
Tesla's suit against Tripp claims a revenge motivation. It said the former employee became a problem early in his tenure with the company.
"Within a few months of Tripp joining Tesla, his managers identified Tripp as having problems with job performance and at times being disruptive and combative with his colleagues," the suit alleges.
As a result, Tesla says Tripp was reassigned to a new role last month, after which he expressed anger at the company's action.