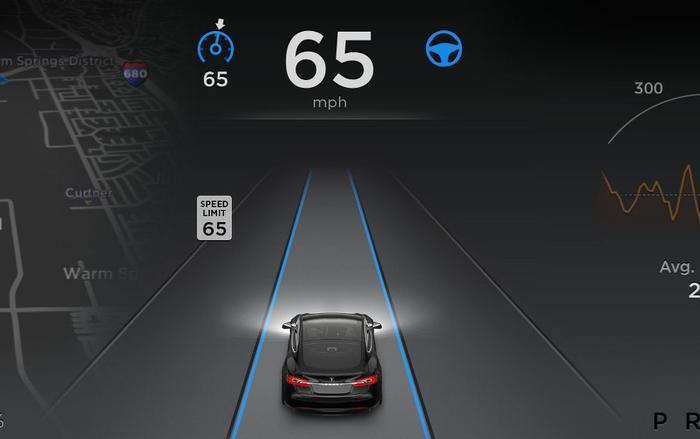 Self-driving car technologies are becoming a hot market for automakers, with many major players trying to be the first to bring new systems to the public. Many innovators closely guard their work from competitors, and employees are typically restricted from publicizing their company's secrets.
However, Tesla says that one of its former employees breached his contract with the automaker in order to set up his own autonomous driving company. The company is suing Sterling Anderson, formerly the Director of Autopilot Programs at Tesla, for allegedly downloading confidential information about the company's Autopilot program, destroying evidence, and trying to poach former co-workers.
"This dispute arises out of the efforts of Sterling Anderson, a former non-technical program manager of Tesla's Autopilot team, to violate his contractual and other obligations to Tesla by attempting to recruit at least a dozen Tesla engineers, taking Tesla's confidential and proprietary information, and doctoring and destroying evidence in an effort to cover his tracks – all for the benefit of a competing venture he launched while still a Tesla employee," the suit states.
"Get-rick-quick environment"
Anderson worked at Tesla for just over a year before being dismissed on January 4. He is accused of trying to poach around a dozen Tesla employees, despite having signed a non-soliciting agreement in his contract. Additionally, the company claims Anderson stole "hundreds of gigabytes" of important information to his laptop, all while wiping his iPhone data and erasing and doctoring files to cover his tracks.
With that information, Tesla says that Anderson created his own self-driving company with partner Christopher Urmson, called Aurora Innovation, in order to benefit from a "get-rick-quick environment" that has been created by automakers. The suit points to other similar ventures such as Cruise Automation and Otto, which both benefitted greatly when companies snatched them up.
"Small teams of programmers with little more than demoware have been bought for as much as a billion dollars. Cruise Automation, a 40-person firm, was purchased by General Motors in July 2016 for nearly $1 billion. In August 2016, Uber acquired Otto, another self-driving startup that had been founded only seven months earlier, in a deal worth more than $680 million," the suit said.
Fear of competition?
Tesla is seeking damages for losses it incurred due to Anderson's alleged actions, punitive damages for the "malicious" nature of the alleged acts, and injunctions against Aurora Innovation pending verification that the company is using Tesla's proprietary technology.
In response, Aurora stated that the suit "reveals both a startling paranoia and an unhealthy fear of competition" from Tesla.
"This abuse of the legal system is a malicious attempt to stifle a competitor and destroy personal reputations. Aurora looks forward to disproving these false allegations in court and to building a successful self-driving business," the company said in a statement.
Tesla filed its suit in the Superior Court of the State of California, County of Santa Clara on Thursday morning.