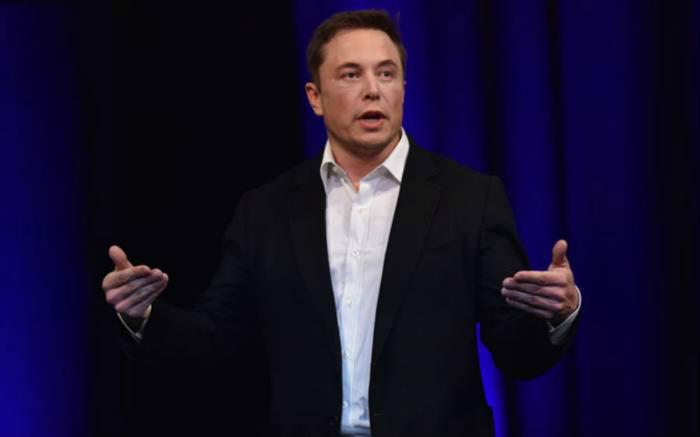 When faced with criticism, CEO Elon Musk has shown a tendency to lash out with defensive statements or claims about his critics, but none have quite reached the levels as this one.
Tesla shares reportedly fell more than three percent on Monday after Musk called one of the divers who helped save a youth soccer team trapped in Thailand's Tham Luang cave complex a "pedo guy." Analysts say that Tesla shares reached their lowest levels in six weeks.
Vernon Unsworth was part of a team of expert divers from all over the world who convened in Thailand last week to figure out a plan to rescue the 12 boys.
At the same time, the Tesla CEO had also traveled to Thailand. Musk told his followers on Twitter that he was talking to cave experts about a "tiny, kid-size submarine" that he had created that "might be safe enough to try."
In the end, it was the team of divers who saved the children through a complicated rescue mission. Musk's role in the rescue was initially unclear.
Asked in a CNN interview about what Musk did exactly, Unsworth, sounding annoyed, said that the submarine was a "PR stunt" and that the billionaire CEO did nothing to help.
Musk "can stick his submarine where it hurts," Unsworth added.
In response, Musk wrote another post on Twitter on Sunday, promising to release footage of his submarine in action. "Sorry pedo guy, you really did ask for it," Musk concluded. He later deleted the post.
"I believe he's called me a pedophile," Unsworth responded in an interview with the Guardian newspaper.
History of controversial claims
It's not the first time that Musk has made baseless claims about critics.
Earlier this summer, the non-profit journalism website Reveal reported that the Tesla factory in Fremont had been leaving injuries off the books and firing or demoting workers who suffered debilitating, permanent injuries on the job. Tesla responded to the reporting with a statement calling Reveal an "extremist organization."
Tesla has also criticized the driving abilities of customers who have publicly complained about its cars, as ConsumerAffairs reported in May.
One driver who said his wheel fell off without warning, for instance, was publicly lambasted by Tesla for living "down such a long dirt road that it required two tow trucks to retrieve the car," neither of which the driver said was true.