---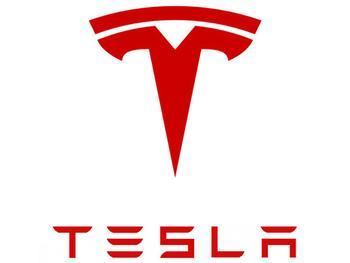 At the end of October, Tesla CEO Elon Musk announced that the automaker would begin manufacturing solar roof tiles that it would be tying into its household and commercial battery systems. The entrepreneur stated that he hoped to do for solar power what he did for electric vehicles – essentially turning a little-wanted product into something that's appealing for consumers.
The plan was for those solar roof tiles to be produced by SolarCity, a company that Musk is the chairman of, and sold by a subsidiary called Tesla Energy. However, things may have gotten a little easier on Thursday when shareholders gave the thumbs up for Tesla to acquire SolarCity outright for $2.1 billion.
According to Business Insider, the deal was "overwhelmingly" approved by 85% of unaffiliated shareholders. This comes as a little bit of a shock, since initial reactions to the acquisition were not positive; SolarCity had been struggling, and when Musk announced plans for deal in June, Tesla's share price dropped by 13%. However, after the deal was approved, the gratified CEO said that investors wouldn't regret their decision.
"Your faith will be rewarded," he said to shareholders in a Fremont, California meeting.
Over $1 billion in revenue
Although Musk recused himself from voting on the issue due to his connection with SolarCity, he campaigned hard for its approval during the deliberation period. He repeatedly told shareholders that the acquisition would quickly make a profit, estimating that Tesla would add $1 billion to its revenue by 2017 and generate another $500 million over the next three years after it starts selling more solar panels for cash rather than leasing them to homeowners.
The terms of the buyout will give SolarCity shareholders 0.110 Tesla shares for each share they have in the former company. It's a bit of a saving grace, since the company's model relied heavily on borrowing money to finance expansion; the company had nearly $260 million in cash and cash equivalents but almost $6.7 billion in total liabilities, including debt.
However, the company has expanded in recent years and expects a moderate year-over-year increase. Its new solar shingles, made from glass tiles, are meant to have 50-year lifespan and several other advantages over standard roof tiles.
"The goal is to have solar roofs that look better than a normal roof, generate electricity, last longer, have better insulation and actually have an install cost that is less than a normal roof plus the cost of electricity," said Musk of the products.
Tough times ahead?
Although Musk is optimistic about the deal's future, experts say that Tesla may be in for a bit of a rough patch going forward. A federal investigation over the death of Tesla driver in connection to the Autopilot feature still looms over the company's head, and shares at the company are down by around 20% for 2016.
To make matters worse, Donald Trump's presidential election victory could have serious implications. Myron Ebell, a Trump adviser on environmental matters, has said that electric vehicles may no longer get the generous tax subsidies they've enjoyed in recent years. For one of the premier companies producing electric vehicles, this is sure to be a hard blow.
Thanks
Keep an eye on your inbox, the lastest consumer news is on it's way!
Unsubscribe easily whenever you want
---