---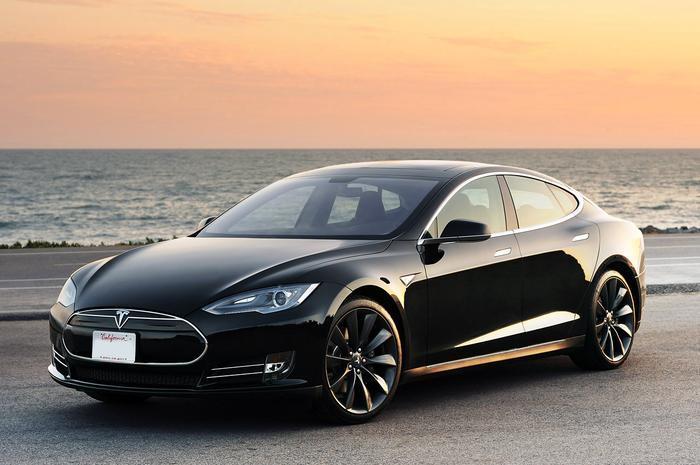 Flying down the road in your Porsche 911 convertible with the engine growling and the wind in your hair is a great image. But of course, most people don't have much, if any, hair left by the time they get enough money to buy a 911. And, perhaps more oddly, the sound of that big-block engine burbling and spitting seems to be losing some of its cachet as well.
For the second year in a row, the Tesla S all-electric sports sedan has bested the Porsche in Consumer Reports' annual owner-satisfaction survey. It was a close race, however, if that's any consolation to those for whom the smell of hot oil mingled with expensive leather spells satisfaction.
The magazine's survey covered 350,000 vehicles from one to three years old. It "asked subscribers whether they would get the same car all over again, and to consider attributes such as styling, comfort, features, cargo space, fuel economy, maintenance and repair costs, overall value, and driving dynamics," CR said.
"Owners of a sporty, luxurious, or fuel-efficient hybrid or electric- or diesel-powered vehicle were most likely to answer 'definitely yes.'"
The Tesla S hits all those markers, with 98% of owners say they would "definitely" buy another one.
Easy to see why
Consumer Reports says it's pretty easy to see why: "Not only is the Tesla roomy, comfortable, and a lot of fun to drive, but it also has low operating costs—returning the equivalent of 84 mpg (a consolation, of sorts, for the car's $90,000-plus price)."
Here at ConsumerAffairs, we've been road-testing a Chevrolet Volt -- which fully-loaded goes for less than half the price of the Tesla S -- and have reached pretty much the same conclusion: excellent performance, zero maintenance hassles and equivalent mpg in the 80s. The Volt replaced a Porsche 911 and, yes, we do miss the awesome engine sounds but not the maintenance issues.
If it's any consolation to owners whose cars didn't make it to the winner's circle, CR reports that of 280-plus models rated, only four had fewer than 50% of owners who said they would buy the car again.
Want to see the complete survey results? You'll have to subscribe to the magazine. Consumer Reports may be non-profit but that doesn't mean it's free.
---