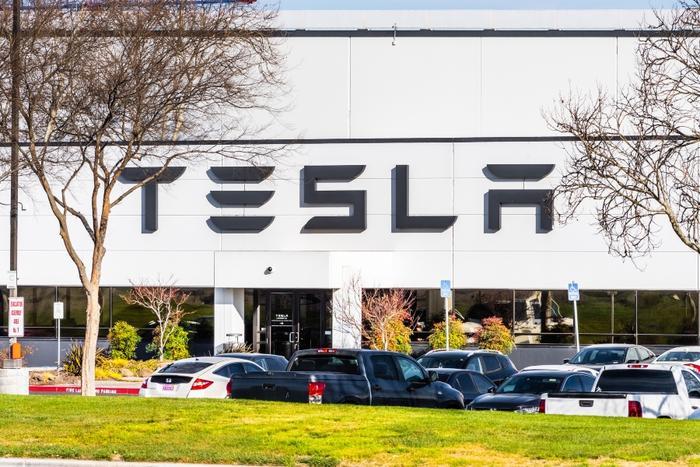 Tesla CEO Elon Musk announced Monday that his company's factory in Fremont, Calif. Has resumed production despite active guidelines intended to slow the spread of COVID-19.  
Alameda County has yet to lift its stay-at-home order, but Musk tweeted that if anyone is to be taken into custody for the offense, it should be him. 
"Tesla is restarting production today against Alameda County rules. I will be on the line with everyone else. If anyone is arrested, I ask that it only be me," Musk tweeted. 
Musk has been forthright about his opinion of the current virus mitigation efforts, saying at the end of April that forcing people to stay home was "facist." 
"If somebody wants to stay in their house, that's great," Musk said on an earnings call, according to CBS News. "They can stay in their house and they should not be compelled to leave. But to say that they cannot leave their house and they will be arrested if they do, this is fascist. This is not democratic, this is not freedom. Give people back their g**d*** freedom."
Getting back to work
The reopening of the Fremont factory comes on the heels of several days' worth of tweets from Musk slamming the current guidelines, as well as a lawsuit from Musk pushing for Alameda County officials to allow Tesla to reopen the factory. 
The lawsuit filed Saturday against Alameda County seeks to invalidate orders that have kept the automaker from resuming operations at the factory. 
On Friday, Tesla outlined in a 37-page back-to-work document how it plans to go about restarting production while keeping the health and safety of its workers top of mind. Tesla said it was restarting production because it was considered "vital." 
"Tesla is not an outlier, nor are we going against the grain," the company said. "From the State's very first shelter-in-place order, national critical infrastructure, including vehicle manufacturing like Tesla's Fremont factory, was considered vital and given permission to continue operating. The Governor repeated this direction this week when he made clear manufacturing should resume." 
Governor Gavin Newsom said Monday that he supported Tesla's reopening and said he believes the issue between Alameda County and the electric automaker will be resolved soon. 
"I have long been a strong advocate and supporter, and an early adopter of the technology. I have not only known that company, but I've known its founder for many, many years," Newsom said. "I have great reverence for their technology, for their innovative spirit, for their leadership, and I have great expectations that we can work through at the county level issue with this particular county and this company in the next number of days."