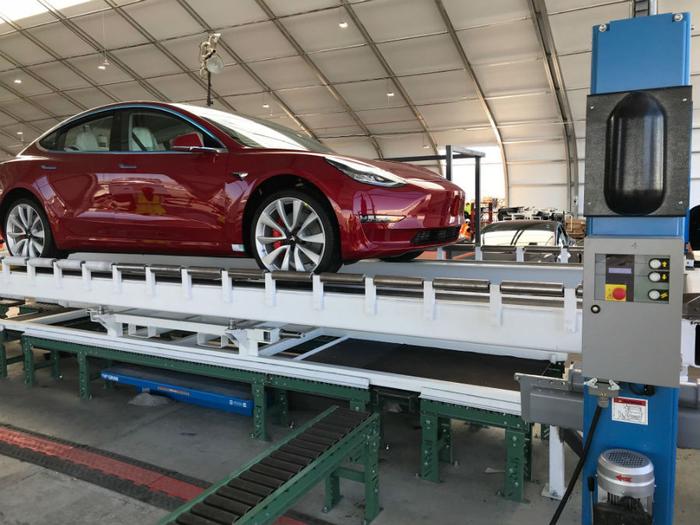 Tesla reportedly asked some automotive suppliers to refund money the company has already spent in its effort to achieve profitability.
According to The Wall Street Journal, a memo sent to one of Tesla's suppliers last week requested a "meaningful amount of money of its payments since 2016." The memo, which was written by one of Tesla's global supply managers, said that the money was "essential" to Tesla's ability to continue operating.
Tesla has said previously that sales of its Model 3 sedan are critical to it becoming profitable. In recent weeks, it has appeared as though Tesla may achieve profitability after all. Tesla reached its 5,000 unit per week target during the last week of June, and a recent teardown of the Model 3 suggests that the vehicle might be more profitable than originally thought.
Asking for supplier refunds
In a statement, Tesla said that negotiation is a routine practice of working with suppliers. The company said that it asked fewer than 10 suppliers for a reduction in total capex project spend for long-term projects that began in 2016 but aren't completed yet. It said it continues to discuss future parts costs with suppliers.
"Negotiation is a standard part of the procurement process," Tesla said in a statement. "And now that we're in a stronger position with Model 3 production ramping, it is a good time to improve our competitive advantage in this area."
However, some analysts have doubts.
"It's simply ludicrous, and it just shows that Tesla is desperate right now," manufacturing consultant Dennis Virag told The WSJ. "They're worried about their profitability, but they don't care about their suppliers' profitability."
Earlier this summer, Tesla laid off 9 percent of its staff as part of a broader reorganization effort aimed at achieving profitability. At the time, Chief Executive Elon Musk noted that Tesla has never made a profit in its 15-year history.
Tesla is currently trying to ramp up production of its Model 3 electric vehicle. Although the company slightly exceeded its production goal in the second quarter, experts say it remains to be seen whether the company can consistently produce 5,000 units per week.
Tesla shares fell 3 percent on Monday following reports that the electric car maker had asked some suppliers for money back.