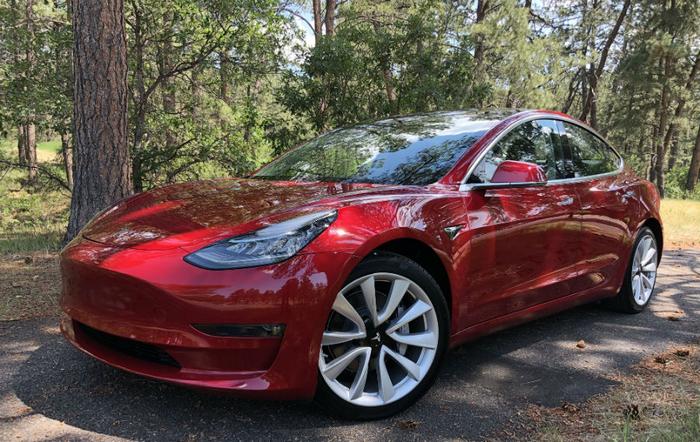 Tesla has opened up its Model 3 Online Design Studio to everyone in the US and Canada, including those who haven't plunked down a $1,000 deposit for a reservation, Elektrek reports.
Last month, the electric car maker updated its Model 3 online configurator with new options and pricing.
Tesla was able to trim the cost of the Model 3 Performance by making many of its features optional instead of standard. Now, a base Model 3 Performance will start at $64,000 (down from $78,000). Features such as a white interior or premium paint are now optional add-ons.
At the same time it announced the changes to its design studio, Tesla also invited all reservation holders to place an order for all versions except for the standard battery pack, which is still not in production.
Dropping the reservation process
Now that reservation holders have been able to access the design studio, Tesla will open up the configurator to consumers without a reservation. However, the company still plans to prioritize the orders from reservation holders.
"For example, reservation holders hanging on for the standard battery pack, which is not planned to enter production until the end of the year, are still going to be able to order based on when they placed their reservation, which could have been over 2 years ago at this point," Electrek noted, citing sources.
Tesla stores are also expected to get Performance Model 3 vehicles by the end of the month.
News of Tesla's updated design studio and expanded accessibility follows a struggle by the company to achieve its goal of producing 5,000 Model 3 vehicles a week by the end of the second quarter.
The company ended up meeting its production target, albeit a few hours late. Tesla sent the 5,000th Model 3 car out of the Fremont, Calif. factory just five hours after midnight. Prior to achieving its goal, Tesla had encountered many delays and setbacks, including bottlenecks on the assembly line and battery issues.
Tesla has now opened up its online design configurator to everyone, including those without a reservation. Anyone in North America can now pay a $2,500 deposit to place an order for a custom-designed Model 3 vehicle.
If dropping the reservation process results in more orders, the company will face even greater pressure to ramp up its production output. Although Tesla recently hit its production target, experts say it remains to be seen whether the company can consistently produce 5,000 Model 3 vehicles per week.