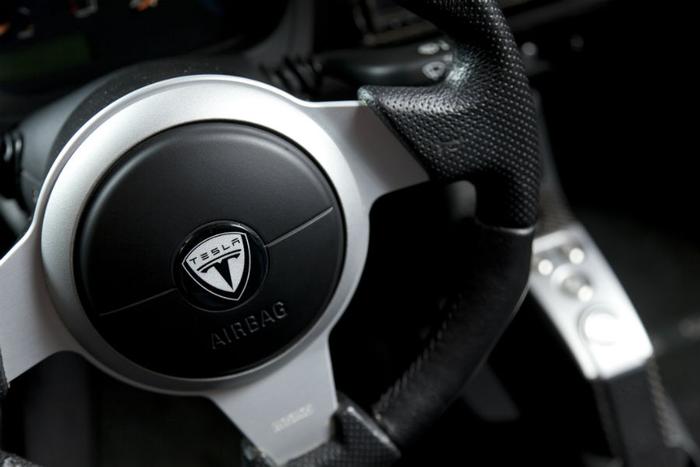 A Tesla Model 3 on Autopilot caught fire and exploded over the weekend after colliding with a tow truck in Moscow. 
The car was being driven by Russian businessman Alexey Tretyakov, whose children were also in the vehicle at the time. Tretyakoc suffered a broken leg while his children came away from the accident with bruises, according to local media reports. 
Preliminary reports from law enforcement sources claimed the Tesla was "probably driving on Autopilot and couldn't recognize the tow truck in front of it, after which it caught fire." The vehicle has now been confirmed to have been on Autopilot. 
Previous incidents involving Autopilot
This isn't the first time one of Tesla's electric vehicles has crashed while on Autopilot. In March, a Tesla owner in Florida fatally crashed his Model 3 into a semi truck. Investigators later found that the driver had turned on Autopilot about 10 seconds before the crash. The driver's hands weren't on the wheel and no "evasive maneuvers" had been executed prior to the collision.
A similar incident in 2016 was also attributed to an overreliance on Tesla's semi-autonomous driving software. The incident in Florida was the fourth involving the electric automaker's Autopilot feature to result in a death. 
A recent study by the Insurance Institute for Highway Safety (IIHS) showed that many drivers may still be carrying around the notion that the feature equips the car with self-driving or autonomous capabilities. 
"The name 'Autopilot' was associated with the highest likelihood that drivers believed a behavior was safe while in operation, for every behavior measured, compared with other system names," the IIHS wrote. "Autopilot also had substantially greater proportions of people who thought it would be safe to look at scenery, read a book, talk on a cell phone or text." 
Tesla stands by safety claims
In the wake of each incident, Tesla has taken the opportunity to remind the public that a driver's hands should always remain on the steering wheel while Autopilot is activated. 
The company says it provides owners with "clear guidance on how to properly use Autopilot, as well as in-car instructions before they use the system and while the feature is in use." Tesla also says the feature enhances the safety of its vehicles and makes them less likely to catch on fire compared to gas-powered vehicles. 
Tesla noted in its quarterly safety report that there was a Tesla vehicle fire for every 170 million miles traveled between 2012 and 2018 compared to a vehicle fire for every 19 million miles traveled in the U.S.
"Tesla vehicle fires are exceptionally rare events, and in some cases, there have been zero Tesla vehicle fires in a quarter," the automaker said in the report. "That means that an increase from one fire per quarter to two per quarter represents an increase of 100%. In order to avoid misinterpretation of these numbers and provide a meaningful comparison to industry data, Tesla will publish an update to vehicle fire data annually."