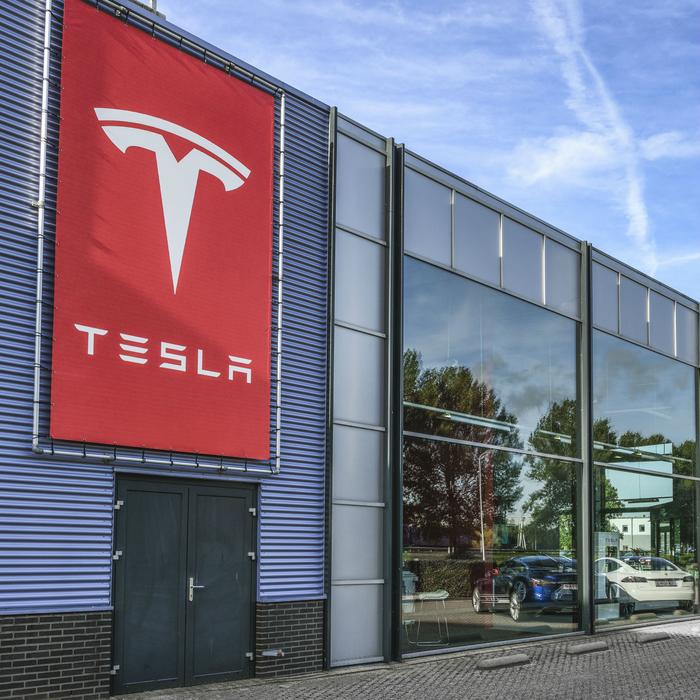 Tesla has struggled this year to hit its goal of producing at least 5,000 Model 3 vehicles per week, but the company has finally achieved that milestone.
"I think we just became a real car company," Musk wrote in an email to employees, obtained by Reuters.
The company previously said it would reach its goal of producing 5,000 Model 3 cars per week by the end of the second quarter of 2018, but it missed the deadline by just a few hours. Tesla factory workers reported that the 5,000th Model 3 car finished its final quality checks and left the Fremont, Calif. factory at about 5am Pacific time on Sunday morning.
Although the milestone was achieved five hours after the deadline, Musk still praised employees and celebrated the feat.
"We did it!!" Musk proclaimed in the email to employees on Sunday. "We either found a way or, by will and inventiveness, created entirely new solutions that were thought impossible. Intense in tents. Transporting entire production lines across the world in massive cargo planes. Whatever. It worked."
The company even hit a production record by making a total of 7,000 cars in seven days, which included the 5,000 Model 3s plus its usual output of Model S and Model X vehicles, Musk said in the email.
Many delays
The road to hitting the production target has been peppered with problems and setbacks, including bottlenecks on the assembly line and battery issues.
Musk has regularly referred to the early stages of production as "hell." In April, the CEO revealed that he was sleeping on the factory floor to oversee Model 3 production when the company was trying to increase production by over 2,000 units per week.
As the end of June drew closer, Musk said he would be at the factory "almost 24/7" to make sure teams that were behind got "as many resources as they can handle." The company also set up a new assembly line in a tent outside the main factory.
The company expects to produce 6,000 Model 3 sedans a week "next month," although experts say it remains to be seen whether the company can consistently produce 5,000 Model 3s per week.