---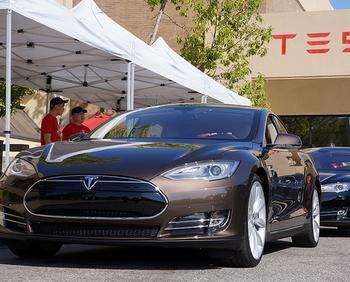 When the National Highway Traffic Safety Administration (NHTSA) announced earlier this week that it was opening a preliminary evaluation into battery fires in the $90,000 battery-powered Tesla S luxury car, It got a yawn from experienced safety advocates and reporters who routinely cover the NHTSA beat. It is, after all, what safety agencies do -- investigate safety issues.
"The NHTSA investigation is the best way Tesla has to insure the safety of the Model S and restore consumer confidence," Clarence Ditlow, executive director of the Center for Auto Safety, said. "Unlike the Chevrolet Volt, the Tesla fires occurred on the road and not in the lab. Unlike the Volt, the Tesla had three fires not one. Tesla needs to fully cooperate with NHTSA to determine the problem is lack of a shield and not a more serious battery problem like the Boeing Dreamliner."
Like any federal agency, NHTSA lumbers along at a stately pace, moving more slowly than many would like but sweeping up an awful lot of data about an awful lot of cars and trucks. A preliminary evaluation is the tenderest touch you can get from NHTSA; it simply means an issue has come to its attention and it is looking into it to determine whether it merits further probing.
But, like a visit from legendary TV detective Columbo, a preliminary evaluation may be start off softly but be just the beginning of a lengthy investigation that eventually leads to a costly and damaging recall.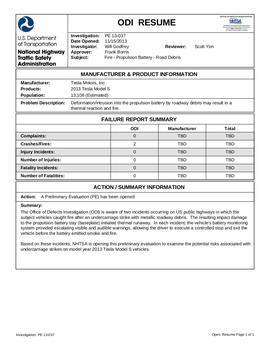 Specifically, NHTSA is so far looking into two accidents in which a Tesla S hit metal debris on the roadway, damaging the battery tray and starting a fire. There have actually been three such accidents in five weeks but one was in Mexico, and thus outside NHTSA's jurisdiction.
This rather mild response from the feds quickly ignited a fire under Tesla CEO Elon Musk, who has aggressively pursued and basked in millions of dollars worth of free publicity since launching his fast, sleek and expensive little gem. Critics on Wall Street and elsewhere are saying that Musk is doing more damage to his company's reputation than the NHTSA probe and are suggesting bluntly that he learn to keep his mouth shut.
"This showcases Tesla's need for a well-staffed formal PR function and its need to put a leash on Musk," Rob Enderle, principal analyst at the Enderle Group, said, according to TechNewsWorld.
A defect demands a recall
Leaving aside the public relations issues, Ditlow and other safety advocates say NHTSA is simply doing what the law requires it to do. If it determines a defect exists, a recall is the legally required outcome. Ditlow has little doubt about the eventual outcome.
"Under both the established case law and comparative recalls, Tesla has a safety defect demanding a recall," he told ConsumerAffairs.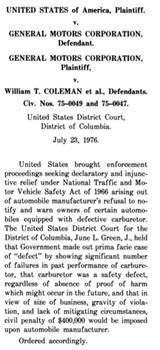 Ditlow documented his assertion by citing a 1976 NHTSA proceeding against General Motors involving defective carburetors. In that case, a federal court held that a fire in a vehicle on the road is a safety defect under the Safety Act, whether or not there are injuries involved.
In another case, involving the Ford cruise control deactivation switch fires, there was an incidence rate of 65 fires in 3,723,142 vehicles or 0.001746%. The incidence rate in the Tesla is 2 out of 19,000, excluding the one in Mexico, or 0.011% -- which means the incidence rate is already 6.3 times higher in the Tesla than in the recalled Fords, Ditlow said.
The timeline
Further, there is the little matter of exposure over time, which Musk appears to have ignored in his many assertions that Teslas experience a lower percentage of fires than gasoline-powered cars.
"The Ford recall was on 1995-2002 vehicles (3-10 years old) so that exposure in terms of registered vehicle years or vehicle miles traveled is far greater than the 2013 Tesla which is 1 year old," Ditlow said. "Just doing a back of the envelope calculation, the incidence rate on the Tesla Model S based on registered vehicle years is 63 times higher than the recalled Fords."
---