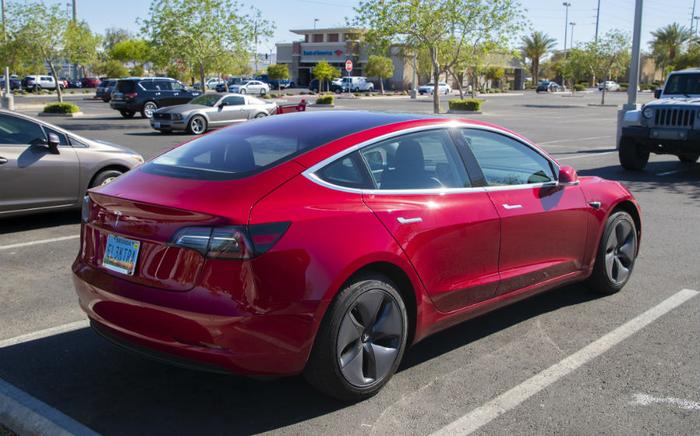 Tesla has launched a cheaper Model 3 in order to allow the vehicles to be eligible for Canada's $5,000 incentive to purchase an electric vehicle, which recently took effect.
Previously, the electric automaker's Model 3s were ineligible for the rebate because they didn't meet the criteria of having a base price of less than $45,000 and a max cost of no more than $55,000 with options.
"To be eligible for incentives, a vehicle must have a base-model manufacturer's suggested retail price of less than $45,000 for passenger vehicles with six or fewer seats, and less than $55,000 for vehicles with seven or more seats," the Canadian government explained. "For eligible vehicles with six or fewer seats, higher priced versions (trims) are eligible as long as the final manufacturer's suggested retail price is $55,000 or less."
Tesla's base Model 3 starts at $47,000, but it lowered the price to $44,999 in Canada to make it eligible -- albeit just barely -- for the EV incentive. At the same time, the automaker reduced the range of the vehicle to a software-limited 93 miles (150 km) -- a range reduction of about half.
In an interview with the Financial Post, John Zhang, an analyst with research firm IDC, suggested that the shortened range on Tesla's cheaper base model is a way to steer customers toward buying the higher-priced version.
"The 150 km range is really just a deterrence that Tesla is trying to create in order to minimize the number of customers purchasing these 150 km range Model 3s. Because there needs to be a base model that's under the $45k mark in order for the higher priced variant to qualify for the rebate as well, that's essentially what Tesla did," Zhang said.