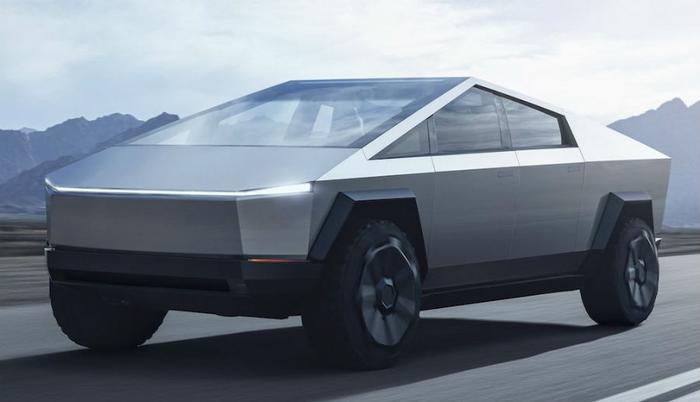 At an event in Los Angeles on Thursday, Tesla CEO Elon Musk unveiled a futuristic-looking Tesla Cybertruck that promises up to 500 miles of range on a single charge. Just a few days later, Musk revealed that there have been about 187,000 orders for the vehicle. 
Musk noted that the Cybertruck, which has an entry price point of $39,900, amassed this many pre-orders "with no advertising and no paid endorsement." 
During the unveiling of the Cybertruck, Musk attempted to demonstrate how tough the pickup's "armored glass" windows were, but shattered them while doing so. The blunder, paired with the look of the vehicle, worried some Wall Street investors. 
"The shattering of the truck's unbreakable glass windows during the live demonstration was not a good start," Deutsche Bank analyst Emmanuel Rosner said in a note to investors, according to Forbes.
"Tesla's Cybertruck looks weird … like, really weird. Musk had warned investors that Tesla's pickup would be 'really futuristic, like cyberpunk Blade Runner,' and he wasn't kidding," Bernstein analyst Toni Sacconaghi wrote in a note titled "Mad Musk, Fury Road." 
Despite the lack of confidence among analysts, thousands of pre-orders poured in for the Cybertruck over the weekend. 
Three versions of the truck 
Musk said entering the pickup segment, which accounts for roughly 15 percent of all vehicle sales in the U.S., is an important move for Tesla. 
"We need something different. We need sustainable energy now," Musk said during a 25-minute presentation at SpaceX's headquarters.
Production on the vehicle is slated for late 2021, according to Tesla's website. There will be three versions of the truck available: 
Single motor rear-wheel drive with 250 miles of range, 7,500-pound towing capacity, and 0–60 mph capabilities in under 6.5 seconds, for $39,900;

Dual motor all-wheel drive with 300 miles of range, 10,000-pound towing capacity, and 0–60 mph in under 4.5 seconds for $49,900;

Triple motor all-wheel drive with 500 miles of range, 14,000-pound towing capacity, and 0–60 mph in under 2.9 seconds for $69,900.
Tesla's website states that an immediate payment of $100 is required to reserve an order.