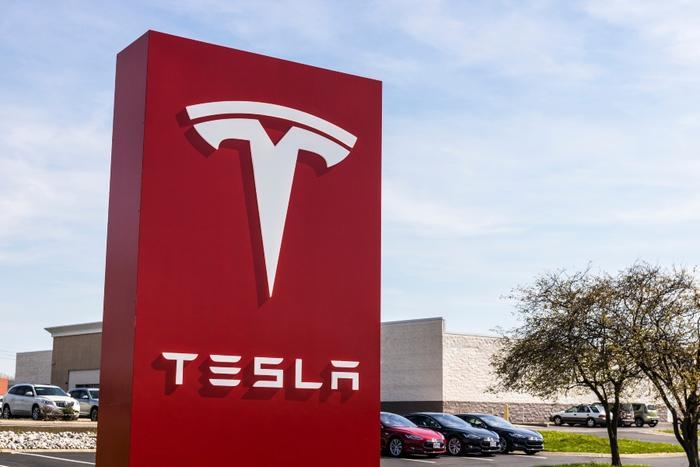 Elon Musk has been watching way too much throwback TV. Musk's Tesla cars might, a la KITT in 'Knight Rider," soon be talking to pedestrians if we're to take him at his word in his latest Twitter post.
"Teslas will soon talk to people if you want. This is real," the Tesla investor tweeted on Saturday night.
Questions and answers
Taking to Twitter -- despite Tesla shareholder's concerns -- seems to be Musk's favorite communications channel. In his follow-up tweets, he expanded his talking car idea and answered questions from his followers:
"And, of course, your car will be able to (fart emoji) in their general direction" (Musk may also be on a Monty Python kick.)

One of Musk's Twitter followers asked if the talking application can be added to sentry mode? Musk answered, "For sure!! This will make for some epic robber confusion."
There were, however, some things that Musk left unanswered.
"Can they also talk to other Teslas? I want my future Tesla to make friends with other Teslas at the Supercharger."

"Can we choose female voices instead? Or more voice options?"

One of Tesla's cheerleader squads -- Tesla Owners of Massachusetts -- piped in, asking, "Love this! Will it require the pedestrian warning speaker? Or is that the internal speakers?"

"Can those who don't have the pedestrian speaker get it retrofitted???"

In homage to Google, another asked, "Any chance we can get 'Hey Tesla/Vehicle name' voice commands no button required?"
Other suggestions
While a tad off-subject, Musk's Twitter followers thought they'd jump in with suggestions other than their Tesla's talking to pedestrians. Some of the queries included:
"Will we ever see Teslas be able to receive amber alert notifications and use the cameras to scan other cars around it for the specified license plate number and automatically report the location live?

"Is there a possibility of having Amazon Alexa integrated into the car (or something like it)?"
Leave it to Musk
Musk's indifference to regulations has made a lot of headlines over the years. However, if not anything else, he is creative -- and he could also be setting the automotive tech benchmark others will eventually be forced to work from.
Still, he has current believers, too. Microsoft just wrote him a check for a billion dollars to help fund an artificial intelligence initiative.