---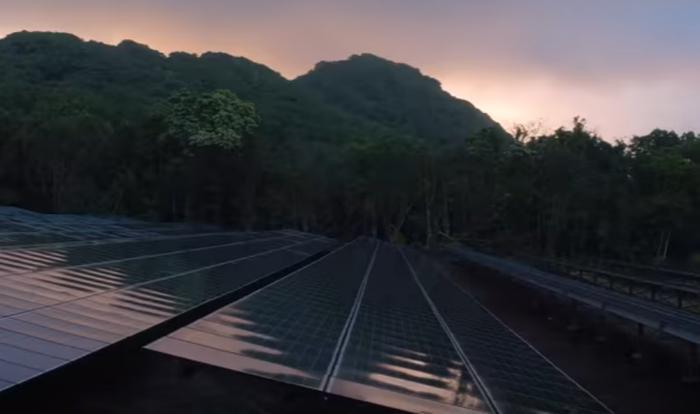 Last week, we reported that shareholders had greenlighted a merger between Tesla and SolarCity, a move that Elon Musk had been pushing for. The CEO promised that the acquisition would generate over $1 billion in revenue by 2017, saying that shareholders' faith would be rewarded.
While little time has passed since that proclamation, it seems that the companies aren't wasting any time when it comes to getting things done. In a SolarCity blog posting, the new entity has announced that it is supplying the island of Ta'u in American Samoa with a solar-powered microgrid that provides nearly 100% of the island's energy needs.
"This is part of making history. This project will help lessen the carbon footprint of the world. Living on an island, you experience global warming firsthand. Beach erosions and other noticeable changes are a part of life here. It's a serious problem, and this project will hopefully set a good example for everyone else to follow," said local resident Keith Ahsoon.
Supplying power needs
The companies boast that the 1.4-megawatt microgrid will "supply nearly 100 percent of the island's power needs from renewable energy, providing a cost-saving alternative to diesel, removing the hazards of power intermittency and making outages a thing of the past."
The system is made up of 5,328 solar panels and 60 Tesla Powerpacks, which can store up to 6 megawatt-hours of energy. Though Ta'u gets a lot of sunlight to keep the grid charged, the storage space would allow the island to have power for three days without any sunlight.
Cleaner, more reliable energy
The new microgrid is sure to be a big change from the power management that the island's inhabitants are used to. Up until now, residents burned through an estimated 109,500 gallons of diesel fuel per year, and getting supplies wasn't always easy.
"I recall a time they weren't able to get the boat out here for two months," said Ahsoon. "We rely on that boat for everything, including importing diesel for the generators for all of our electricity. Once diesel gets low, we try to save it by using it only for mornings and afternoons. Water systems here also use pumps, everyone in the village uses and depends on that. It's hard to live not knowing what's going to happen. I remember growing up using candlelight. And now, in 2016, we were still experiencing the same problems."
These energy problems may be the very thing that qualifies Ta'u as a perfect candidate for this project, though. The energy needs are moderately low due to a population of only 600, and the sun exposure and controlled environment will help gauge how viable the system is for future development.
"Ta'u is not a postcard from the future, it's a snapshot of what is possible right now. Renewable power is an economical, practical solution for a growing number of locations and energy needs, and islands that have traditionally relied on fossil fuels can easily transition to microgrids powered by solar and storage today," the companies said.
Thanks
Keep an eye on your inbox, the lastest consumer news is on it's way!
Unsubscribe easily whenever you want
---