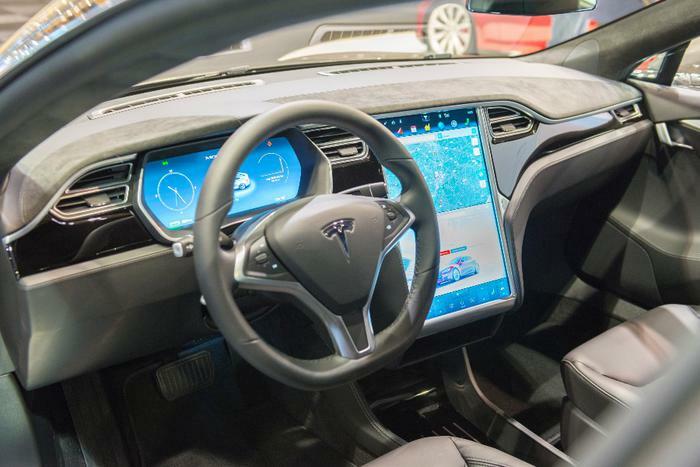 Tesla has agreed to recall 134,951 Model S and Model X vehicles with touchscreen display issues that could affect vehicle safety. The recall will begin March 30. 
At the start of the year, the National High Traffic Safety Administration (NHTSA) sent a letter to Tesla saying owners have complained of touchscreen issues that could increase the risk of a crash. The agency said it concluded that the 2012-2018 Model S and 2016-2018 Model X vehicles have safety issues as a result of a touchscreen issue and should therefore be recalled.
In a recall notice posted Tuesday, Tesla said it has agreed to the recall "in the interest of bringing administrative closure to the investigation and to ensure the best ownership experience for our customers." 
Poses safety risks
Owners began complaining last year that their touchscreen media control units would sometimes go either partially or completely blank. In November, the NHTSA said it reviewed 12,523 claims and complaints about the issue.
The glitch compromised a number of safety features, including the ability to use the rearview or backup camera and the ability to use defrost and defogging systems, which the NHTSA said "may decrease the driver's visibility in inclement weather."
Tesla has agreed to voluntarily recall the vehicles. In acknowledging the issue, the automaker said drivers can take certain matters into their own hands if the display isn't working.  
"The driver can perform a shoulder check and use the mirrors," the company said. "If the screen is not visible to control the climate control and defroster settings, the driver will be able to manually clear the windshield."