---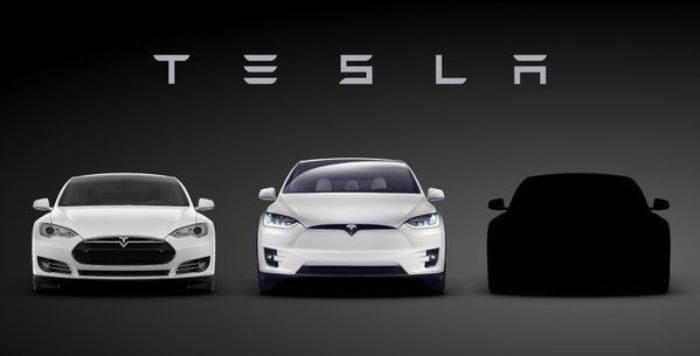 Gas prices are beginning to ever so slightly edge back up, which may bring renewed interest in electric cars, a topic that seems to have lost its charge over the last year or so as the self-driving craze has grabbed the public's eye. The long-awaited introduction of the Tesla Model 3 on Thursday, March 31, may help put a spark back into the e-car market.
The Model 3, of course, is supposed to be Tesla's answer to the Nissan Leaf, the Chevrolet Volt/Bolt and the other all-electric and electric-hybrid cars that have been humming along for years now.
The Model 3 will sell for around $35,000, roughly half of what you'd pay for a Model S but not exactly pocket change either. Those interested in something sporty but economical can pick up any number of athletic fuel-sippers like the Audi A3 or BMW 2-series for less. 
Those determined to go all-electric all-the-time can get into a Chevrolet Bolt for about the same price, with delivery by the end of the year. 
Perhaps the key selling point for all the alternatives is that while the Model 3 is being introduced this week, it will not go into production until sometime next year. All that happens Thursday is that you get to see what it looks like and, if you like, you can plop down $1,000 to pre-order yours.
Will the bling last?
A key question, of course, is whether Tesla can maintain its buzz for another year or so, while self-driving cars and other electrics grab headlines and parking spots around the country.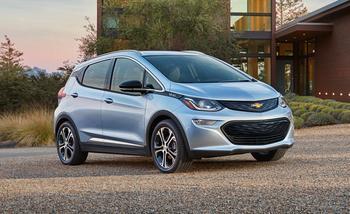 Good question. Tesla has always had bling, but that's largely because it has aimed its models S and X at the celebrity and early-adopter market -- people who want to have and can afford to pay for the latest and most expensive gadgets and who most likely have a garage full of cars. 
Those of more humble status looking for an economical and ecologically sound daily driver have for the last few years turned to the Leaf and Volt and, unfortunately, the Volkswagen TDI "clean diesels," which we now know to have been a cruel hoax. 
By getting to market first, the Bolt may steal some of Tesla's thunder. It certainly boasts an infinitely larger dealer network and, although the Volt has never won any beauty pageants, neither has it encountered any of the well-publicized fires and other mishaps that affected early Teslas. 
ConsumerAffairs has been operating a Volt in the heavily congested Washington, D.C., area for the last two years or so. We have changed the oil once, bought fuel for the back-up gas engine every few months, and put air in the tires now and then, but it has otherwise been a completely maintenance-free ride. Maybe a Tesla would have been sportier but, quite honestly, it's hard to get above 30 miles an hour in our neighborhood most days so the advantage would be minimal. 
Sort of sporty
Since January, we've been test-driving an Audi A3 in Southern California, a little car that's supposed to snag younger consumers. It's sort of sporty, if you don't mind numb steering, and looks a bit sleeker than the Volt.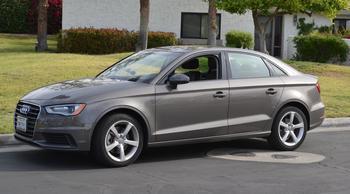 But in a recent six-hour, rainy-day crawl from Los Angeles to Palm Springs one Friday afternoon, we were reminded how much better electric cars are at creeping along in heavy traffic than their gas-powered cousins. The Audi -- and other turbocharged gas-burners -- is jumpy, for lack of a better term, and trying to crawl along the I-10 at 5 miles per hour starts to get annoying after the first few hours.
Both the Volt and Audi are fast off the line when desired. The Audi has more oomph at highway speeds, on the rare occasions they're attainable, and snappier handling and braking than the Volt. 
We've averaged 25.9 miles per gallon in the A3, which is not that great considering how cramped it is inside. The Volt is cramped too, of course, but it makes up for it with mileage that is off the charts. 
Both the Volt and the A3 draw their share of contempt. There is a certain element -- mostly SUV drivers displaying Trump stickers -- that considers electric cars to be fussy or somehow silly and, especially in California, anything that reeks of VW or Audi is now seen as evil personified. Tesla may still have a slightly positive aura.
Oh so clever
Which brings us at last to the little matter of the Model 3's name. Why the 3? Well, yes, it is the third Tesla to go into production, but the others are the S and X. Where does the 3 fit in?
Yep, that's right -- in the middle. S3X. Get it? Teslas have successfully been branded as sexy and the clever naming of the 3 is seen as a little elbow-nudge for those who want to be in the know. 
Thanks
Keep an eye on your inbox, the lastest consumer news is on it's way!
Unsubscribe easily whenever you want
---