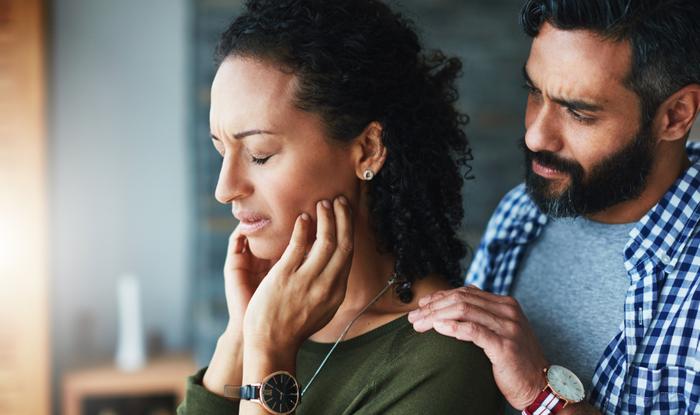 Previous studies have found that a happy marriage can lead to greater health benefits for both spouses, but a new study finds that the opposite may also be true.
Researchers from Penn State examined two groups of older individuals – one with members that suffered from arthritis and another with members that suffered from diabetes – and found that symptoms of either disease worsened when spouses were going through a rough patch. Professor Lynn Martire says that the findings reaffirm how important a healthy marriage can be to overall health.
"We study chronic illnesses, which usually involve daily symptoms or fluctuations in symptoms. Other studies have looked at the quality of someone's marriage right now. But we wanted to drill down and examine how positive or negative interactions with your spouse affect your health from day to day," she said.
"It was exciting that we were able to see this association in two different data sets -- two groups of people with two different diseases. The findings gave us insight into how marriage might affect health, which is important for people dealing with chronic conditions like arthritis or diabetes."
A vicious cycle
The study examined 145 people suffering from osteoarthritis and 129 others suffering from type 2 diabetes. Each person was asked to keep a diary of their mood, symptom severity, and the types of interactions they had with their spouses over the course of several weeks.
In addition to finding a correlation between symptom severity and interactions between spouses, the researchers say that increased levels of pain in the osteoarthritis group could often lead to even more marriage tension the following day.  
"This almost starts to suggest a cycle where your marital interactions are more tense, you feel like your symptoms are more severe, and the next day you have more marital tension again," Martire said.
Focusing on relationships
The study findings could be very impactful for consumers who suffer from diseases that can worsen over time. The researchers indicate that focusing on healthy relationships could potentially delay disability in osteoarthritis patients and other associated complications in diabetes patients.
"We usually focus on illness-specific communications, but looking at tension in a marriage isn't tied to the disease, it's not a symptom of the disease itself. It's a measure you can get from any couple. It suggests to me that looking beyond the illness, to improve the overall quality of the relationship might have some impact on health," Martire said.
The full study has been published in the Annals of Behavioral Medicine.