---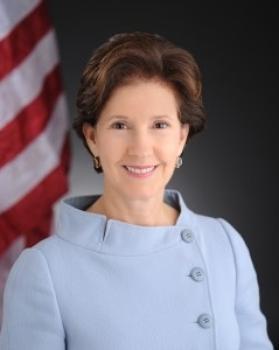 U.S. Consumer Product Safety Commission(CPSC) Chairman Inez M. Tenenbaum will walk away when her terms expires in October 2013.
In an address at the International Consumer Product Health and Safety Organization annual meeting, Tenenbaum announced she will not seek renomination, but said she will stay until a successor is nominated by the president and confirmed by the Senate.
"It has been my great privilege to serve as Chairman of the CPSC," she said, "and the best part of my experience has been working with the many talented, dedicated professionals at the agency. "
International collaboration
During Tenenbaum's tenure, CPSC led international efforts in collaborating on consumer product safety:
Participated in bilateral and trilateral safety summits with the People's Republic of China, the European Union, Canada, and Mexico

Trained 17,000 executive, quality control and manufacturing professionals throughout Asia

Established a CPSC office in Beijing

Led the effort with the Organization of Economic Cooperation and Development to establish the first global recalls portal.
Commitment to prevention
CPSC completed 40 final rules since the adoption of the Consumer Product Safety Improvement Act (CPSIA) in 2008, including, among others:
mandatory rules for durable infant or toddler products, including: cribs, infant bath seats, infant walkers, toddler beds, portable bed rails, infant swings, and play yards;

a rule on Testing and Labeling Pertaining to Product Certification, establishing the requirements for children's product certification and required third party testing;

a rule on Conditions and Requirements for Relying on Component Part Testing to Meet Certification Requirements, establishing the requirements for testing component parts in support of the certification of a product regulated by the Commission (both children's and non-children's products);

a rule on Guidelines and Requirements for Mandatory Recall Notices;

rules designating certain children's upper outerwear and certain hand-supported hair dryers as substantial product hazards under 15(j) of the CPSA; and

a rule on Requirements for Consumer Registration of Durable Infant or Toddler Products.
---