---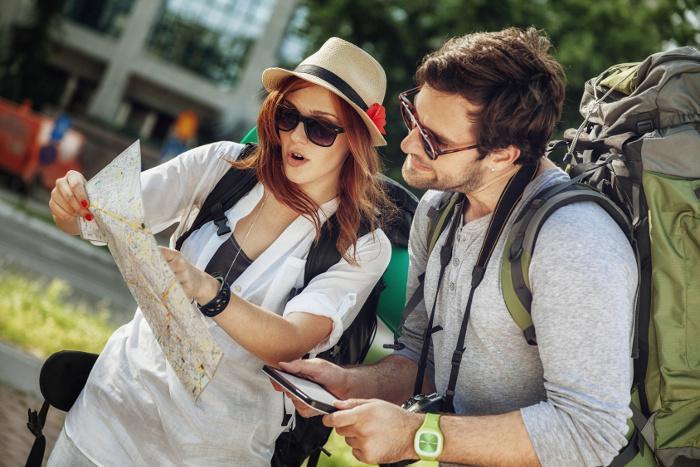 What happens when you are next in line at passport control and you can't find your passport? If you are lucky, like me, you'll have a photocopy. After a fourteen-hour flight from Beijing, my tired spouse dropped mine in the airplane. I was detained while they checked the airplane and they did locate my passport. The officer said they would have let me re-enter the country using my photocopy.  
My list of travel essentials is culled from personal experience. You can customize it based on your own mishaps.
1. Identification and Photocopies: You'll need some form of photo identification, whether it's your driver's license or passport. Make a photocopy of your identification and keep the copy for safekeeping in a separate place from the original.
2. Zippered Fleece Jacket: No matter where you go or what time of year, chances are you'll encounter a chilly morning, evening, uncontrolled heating (or lack thereof), or air-conditioning. A fleece is so versatile, you can roll it up and it will substitute for a pillow or open it and use it as a blanket. It makes a great layering piece; add a sweater under it or use it under a jacket for extra warmth.
3. Comfortable Shoes: It's impossible to have fun when your feet hurt. Choose a pair of comfortable walking shoes and then break them in. NEVER travel with a new pair of shoes.
4. An Emergency Kit: Nothing can ruin a trip quicker than a blister or medical emergency. A myriad of over the counter solutions can quickly get you back on your feet. Stock a medium-sized zippered bag with ibuprofen or acetaminophen, several size band aids, gauze, tape, cleansing wipes, an ace bandage, safety pins, Tide to Go, lint roller, tissues, sewing kit, and cold, allergy, heartburn, or upset stomach medications.
5. Disinfecting Hand Gel and Wipes: Stay safe and healthy by using hand gel regularly. Sanitize surfaces with the wipes and eliminate germs on seat belts in airplanes or buses and in your hotel room.
6. Water: Pack a refillable plastic bottle and fill it regularly.
7. Imodium: Once you've gotten sick on the road, you will never leave home without it. You'll need two to start and maybe another dose on top of that, so pack three in your wallet or backpack. If you use them, make sure to replenish.
8. Plastic Storage Bags: One of the most versatile items for packing and storing everything from dirty laundry, wet bathing suits, and small sundry items to the breakfast muffin you can't finish. Pack a selection in all sizes from 2 1/2 gallon to sandwich.
9. Folding Tote: You'll wonder how you ever got along without these versatile, lightweight totes. Use one to carry your groceries, souvenirs, items for the beach, overflow from your luggage, and innumerable other ways.
10. Lightweight Hooded Slicker and Umbrella: Toss them in your backpack in the morning and you'll be prepared to enjoy your day, no matter what the weather.
---