---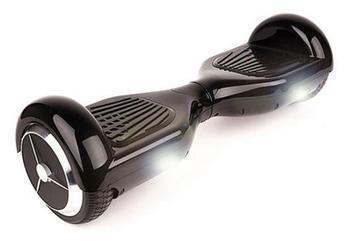 Ten firms are recalling about 501,000 self-balancing scooters/hoverboards.
The lithium-ion battery packs in the self-balancing scooters/hoverboards can overheat, posing a risk of the products smoking, catching fire and/or exploding.
There have been at least 99 incidents reports of the battery packs in self-balancing scooters/hoverboards overheating, sparking, smoking, catching fire and/or exploding including reports of burn injuries and property damage.
This recall involves self-balancing scooters, commonly referred to as hoverboards. They have two wheels at either end of a platform and are powered by lithium-ion battery packs. Recalled self-balancing scooters include the following retailers, brands and online firms: 
 
Company

Number of Units

Brand/Model

Sold

Firm's Recall

 

Digital Gadgets LLC, of Monroe, N.J.

 

 

16,000

Hover-Way/Model # HWSBB601-R

 

Hoverboard LLC, of Scottsdale, Ariz.

 

70,000

Powerboard

 

Hype Wireless, of 
Edison, N.J.

25,000

Hype Roam

Keenford Ltd., of Hong Kong

84,000

iMoto

PTX Performance Products USA of Irvine, CA

 

4,900

Airwalk Self Balancing Electric Scooter

Razor USA LLC, of Cerritos, Calif.

 

 

28,000

Hovertrax

Swagway LLC, of South Bend, Ind.

267,000

Swagway X1

Yuka Clothing, of Miami, Fla.

 

800

Wheeli, 2Wheelz, Back to the Future, Mobile Tech, Hover Shark, NWS, X Glider and X Rider
Retail Stores:
| | | | |
| --- | --- | --- | --- |
| Boscov's, of Reading, Pa. | 1,300 | Orbit | |
Online Retailers:
Overstock.com, of Salt Lake City, Utah

 

4,300

All hoverboards sold on Overstock.com

 
What to do
Consumers should immediately stop using these recalled products, which were manufactured in China, and contact the recalling company to return their hoverboard for a full refund, a free repair or a free replacement depending on the model.
Consumers may contact the recalling companies through their websites and call centers listed above.
---