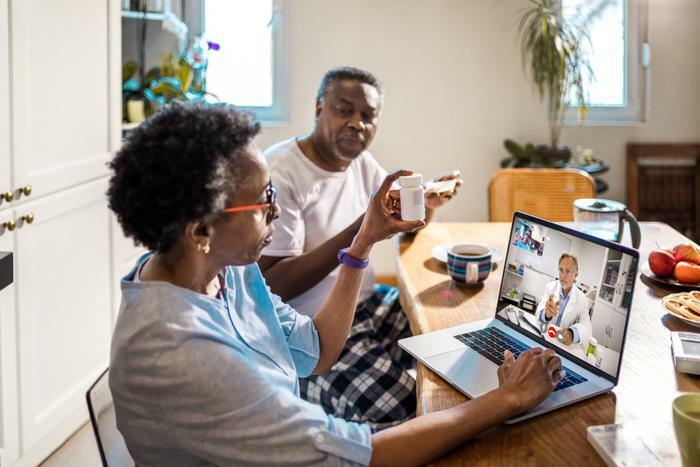 Consumers in rural areas have struggled to receive health care services during the COVID-19 pandemic, and now a new study conducted by researchers from the University of Houston shows that access to telemedicine services has been more difficult for racial minorities.
According to the findings, telemedicine usage wasn't universal among all consumers because racial and ethnic minorities weren't as likely to utilize these services. 
"We found that racial and ethnic disparities persisted," said researcher Omolola Adepoju. "This suggests that the promise of the positive impact of telemedicine on health care use and health outcomes could elude underserved populations." 
Disparities in telemedicine
For the study, the researchers analyzed medical health records from 55 clinics in Texas that were visited between March 2020, and November 2020. The team looked closely at how different demographic factors impacted consumers' telemedicine usage throughout the COVID-19 pandemic. 
For starters, the researchers learned that age and insurance status played a role in consumers' likelihood to utilize telemedicine services. They found that older adults and those under the age of 18 were the least likely to use telemedicine, as were those with no health insurance and those on Medicaid. However, the researchers say the biggest takeaway from the study was the racial disparities that were apparent with telemedicine use. 
"Our main finding was that African Americans were 35% less likely to use telemedicine compared to whites," Adepoju said. "And Hispanics were 51% less likely to use it. The people who really need to access their primary care providers might be cut out [of telemedicine] because they don't have the technology or might not know how to use it." 
The team explained that a lack of access to digital devices and reliable internet connections directly impacted the likelihood that consumers were able to access telemedicine. They found that nearly 80% of white households have a broadband internet connection, compared to 61% of Hispanic households and 66% of African American households.
Location can also play a role
The researchers learned that where residents live in proximity to local clinics is also likely to affect their decision to use telemedicine. 
"We observed a dose-response to geographic distance so that the further a patient lived, the higher the likelihood of telemedicine use," Adepoju said. "The type of visit, whether for an acute or non-acute condition, was also associated with telemedicine use. Non-acute visits were more likely to be conducted via telemedicine." 
Because of how widespread telemedicine has become since the pandemic, the researchers hope more work is done to expand access to these services for all consumers. 
"Clinics will need a technology support system," said Adepoju. "A staff that conducts pre-visit device and connectivity testing with patients can be instrumental to helping patients maximize telemedicine as an access to care option."