---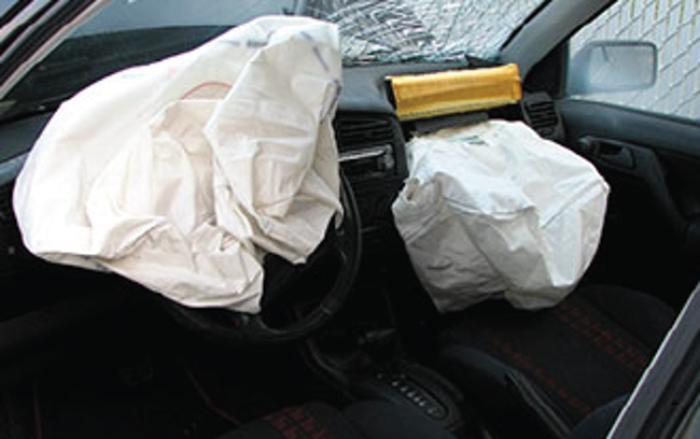 As 2015 drew to a close, it was learned that a teen-aged youth had become the latest victim of a ruptured Takata airbag. The young man died when the airbag in his Honda sprayed metal fragments into the passenger compartment after an accident.
Anyone reading the story might shake his head and silently curse Honda. But it turns out that Honda had repeatedly written to the owner of the 2001 Accord involved in the accident, warning that the car had been recalled because the airbag was faulty. But the owner did nothing.
Last July, the car was sold to a new owner. Honda dutifully mailed the new owner another recall notice. As it turns out, that piece of mail went out the day before the accident, too late to do any good, according to a Bloomberg report.
The teen's death -- the ninth attributed to Takata airbags -- illustrates the ways in which the U.S. recall system frequently fails to achieve the goal of getting defective cars fixed quickly.
Recall system is flawed
Among the most obvious flaws:
Owners are not required to have the recalls performed and often don't;
Manufacturers are often slow to supply dealers with the parts needed to complete the recall; and
Dealers are not required to perform recalls before they sell a car.
U.S. Senators Richard Blumenthal (D-Conn.) and Edward J. Markey (D-Mass.) are among those who think the National Highway Traffic Safety Administration (NHTSA) could do better.
"The current pace of recall efforts is completely unacceptable and a massive disappointment," the two said in a statement. "While they have increased somewhat in the last few weeks, these completion rates are dismal – NHTSA and automakers deserve a lump of coal this year for failing to get their act together to get every potentially deadly airbag off the road."
In the case of the Takata airbags, the NHTSA says about three-quarters of the 19 million recalled vehicles are still unrepaired and it may take seven more months to finish the recall.
Blumenthal and Markey say that, while the Takata recall is unusually large, the problems illustrate how poorly the recall system works. 
"NHTSA has moved too slowly and ineptly for years, allowing a patchwork of recalls too confusing for consumers to follow. Automakers have dragged their feet and failed to quickly and clearly communicate the extent of the risk to NHTSA and the public," the senators said.
Honda expressed remorse at the latest death and urged car owners to get their recalled vehicles repaired as soon as possible.
Has your car been recalled? Besides the Takata recall, there are hundreds of other open recalls. You can check your car's status at NHTSA's site -- safercar.gov. Car manufacturers and Carfax.com also post recall notices on their sites. 
---