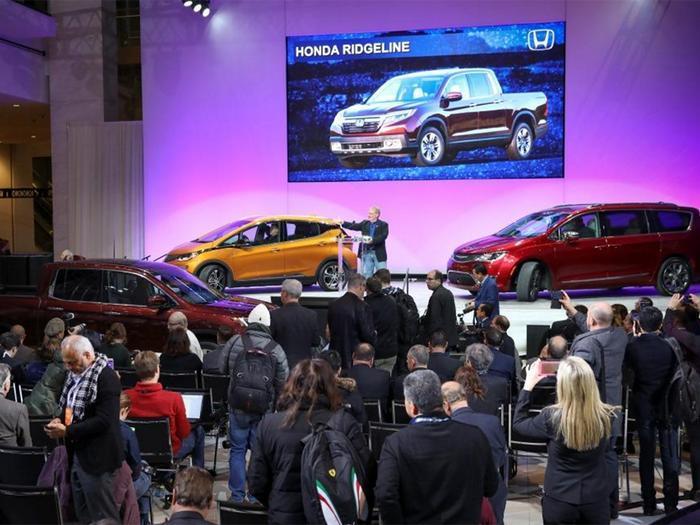 The North American International Auto Show (NAIAS), more commonly called the Detroit Auto Show, is underway with manufacturers vying for attention for their new concept cars.
Forbes reports crossovers from Audi and Infinity have gotten a lot of the early attention, but that important changes have also been announced for the Toyota Camry, BMW 5-Series and Lexus LS.
New technology will also be on display, from in-car comfort and convenience to the latest in driver-assist features. In fact, the marriage of cars and technology has become so important that the automotive press showed up at last week's Consumer Electronics Show and the technology press is well-represented this week in Detroit.
"We expect to see new technology debuted at the show and, importantly, existing technology more widely offered," said Michelle Krebs, senior analyst at AutoTrader. "That's what consumers are most interested in – in-car technology."
Technology rates higher than brand with consumers
Krebs said Autotrader's recent Tech Impact Study demonstrated the right technology is more important to consumers than ever. For a growing number of buyers, she said technology is more important than brand."
With SUVs and crossovers proving to be popular with consumers, it's no surprise carmakers have brought plenty examples to the show. GM has a number of redesigned SUVs for the 2018 model-year. The 2018 Chevrolet Traverse features more traditional SUV styling while providing the requisite comfortable, high-tech interior.
"Last year's introduction of the Chrysler Pacifica breathed new life into the minivan segment," Krebs said. "Honda ups the ante with the remake of the always-popular Odyssey."
Electric cars may have lately fallen out of favor with falling gasoline prices, but automakers are betting that won't last. GM says the new Chevy Bolt offers a breakthrough in EV technology, extending the range without running up the price.
The new Genesis G90 from Hyundai is also turning heads. It offers traditional luxury features at a significantly lower sticker price. Volvo is also getting some attention with its S90. It is said to combine luxury with enhancements in its infotainment system.