---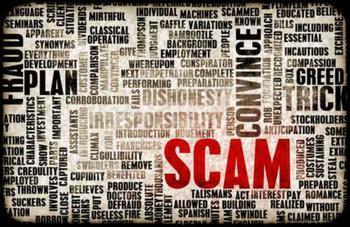 If someone contacts you, claiming they have technical expertise and can see that your computer has problems, look out. If you don't hang up right away, your problems could just be beginning.
The Federal Trade Commission (FCC) and Florida Attorney General Pam Bondi have reached a settlement with Vast Tech Support, after charging that the company scammed consumers nationwide out of millions of dollars by selling them phony technical support services.
The settlement stipulates that Vast Tech Support, LLC and OMG Tech Help, LLC, along with their CEO Mark Donohue, may no longer mislead consumers about the nature of the products they sell or market. It also requires they refrain from deceptive telemarketing.
The settlement also bars Vast Tech Support and OMG Tech Helpfrom advertising, promoting, or selling any tech support products or services.
The complaint, filed back in 2014, claims the defendants employed software to trick consumers into believing their computers were infected with malware or had other problems. It's accused of directing consumers to boiler rooms where telemarketers subjected consumers to high pressure sales pitches until they agreed to purchase the unnecessary tech support.
State and federal complaints
Both the FTC and state of Florida charged that the companies had violated the Telemarketing Sales Rule and the FTC Act, along with the Florida Deceptive and Unfair Trade Practices Act.
Bondi says the Vast Tech Support and OMG Tech Support defendants have agreed to pay more than $27 million in a judgment and will give up all assets to a court-appointed receiver. The receiver will then liquidate assets and dissolve the companies.
Donohue, meanwhile, has consented to a judgment of more than $9 million.
The federal and state complaints allege that Vast Tech Support heavily promoted a registry software product called PC HealthBoost, claiming it could speed up computers and protect against errors and crashes.
Investigators say that once consumers downloaded a free version of the software, a system scan allegedly misled them to believe that their computer had hundreds or thousands of errors in need of repair. In most cases, the computers were error free.
Enter Boost software, another defendant in the case, urged consumers to spend $29.97 to purchase a copy of PC HealthBoost to fix the non-existent errors.
---