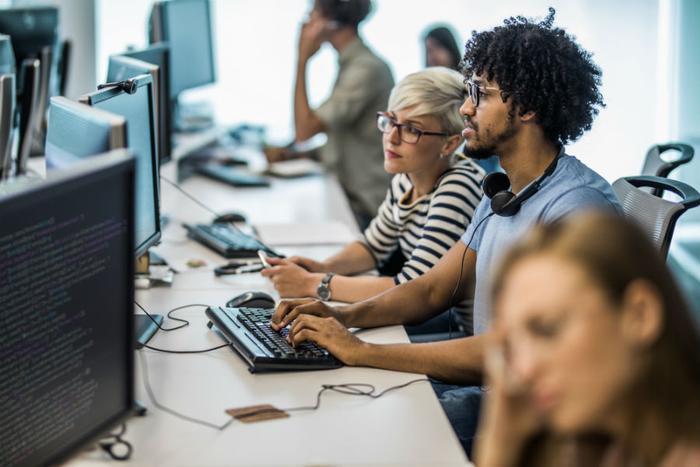 Job site Glassdoor recently compiled a list of the highest-paying entry level jobs and internships for 2019, and a majority of the positions on the list are either in technology or a technology-related field.
With an average starting salary of $95,000, data scientist topped the list, followed by software engineer at $90,000. In the internship category, Amazon and Facebook pay the most at $7,725 and $8,000 per month, respectively.
The list "can serve as a menu of aspirational jobs to potentially work toward, especially as the majority of these entry-level jobs are in the STEM field and require strong technical skills," said Amanda Stansell, the senior research analyst for Glassdoor.
Highest-paying entry level jobs
Glassdoor said it's a particularly good time for college students and recent graduates to kick off their careers because of the strong job market.
"With historically low unemployment rates and growing job counts, job seekers are in the driver's seat when it comes to where they want to work and employers are willing to pay top dollar for roles and skills that are in high demand but short supply," the study said.
These are the top 25 highest-paying jobs, according to Glassdoor:
Data scientist: $95,000

Software engineer: &90,000

Product manager: $89,000

Investment banking analyst: $85,000

Product Designer: $85,000

UX designer: $73,000

Implementation consultant:$72,000

Java developer: $72,000

Systems engineer: $70,000

Software developer: $68,000

Process engineer: $68,258

Front end developer: $67,500

Product engineer: $66,750

Actuarial analyst: $66,250

Electrical engineer: $66,000

Mechanical engineer: $65,000

Design engineer: $65,000

Applications developer: $65,000

Test engineer: $65,000

Programmer analyst: $65,000

Quality engineer: $64,750

Physical therapist: $63,918

Field engineer: $63,750

Project engineer: $63,000

Business analyst: $63,000
The highest-paying internships can be viewed here.