---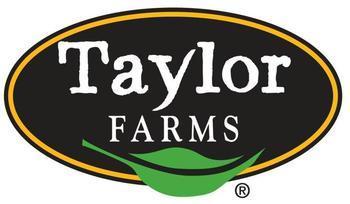 Two Taylor Farms locations in Dallas, Texas and Tracy, California are recalling approximately 6,630 pounds of chicken and pork salad products due to possible contamination by Listeria monocytogenes. 
This organism can be potentially fatal to young children, the elderly, or consumers with frail or compromised immune systems. Even health consumers can be negatively affected by symptoms such as high fever, severe headache, stiffness, nausea, abdominal pain, and diarhhea. Pregnant women face great risk as well, as the contamination can cause a miscarriage or stillbirth.
The affected products were all packaged from Feb. 6-9, 2017 and were shipped to distribution centers in Los Angeles and Tracy, Calif.; Portland, Ore; and Houston, Roanoke, and San Antonio, Texas. They include:
10.5 oz. plastic trays of "Signature Cafe Southwest Chicken Premade Salad" with "USE BY" dates of 2/13/17, 2/14/17, and 2/15/17;
10.5 oz. plastic trays of "Signature Cafe Southwest Style Salad with Chicken" with "USE BY" dates of 2/14/17, 2/15/17, and 2/16/17; and
10.5 oz plastic trays of "H-E-B Shake Rattle & Bowl ROwdy Ranch Hand (contains pork)" with "USE BY" dates of 2/17/17, 2/18/17, and 2/19/17.
Each product was marked with the establisment number M/P-34013 or M/P-34733 inside the USDA mark of inspection.
What to do
The contamination was discovered on Feb. 10, 2017 by Sargento Foods Inc., which supplies Taylor Farms establisments with cheese products. The U.S. Department of Agriculture's Food Safety and Inspection Service (FSIS) believes that consumers may still have the affected products in their refrigerators.
Consumers who are in possession of these products are urged by the agency not to consume them. Instead, the products should be thrown away or returned to the place of purchase. 
Consumers with questions about the M/P-34013 recall can contact National Accounts Manager Vince Ramos at (510) 378-3132. For more information about the M/P-34733 recall, contact Mark Clement at (214) 565-4848.
---