---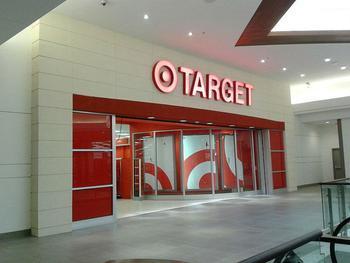 Retailers are trying to get a leg-up on competitors in the holiday shopping sweepstakes, especially as spending continues to migrate to the internet. Many retail analysts believe Amazon is poised to capture a bigger slice of the pie, which may motivate competitors to offer even more enticing deals.
Target has taken the wraps off its 2016 holiday strategy, saying it plans to offer new and exclusive inventory in every product category, as well as a wide range of bargains.
"Target is at our very best during the holidays, and we're building on last year's winning formula to make the 2016 holiday season even better," said Target CEO and Chairman Brian Cornell.
Cornell said the strategy is built around helping consumers save both time and money, both in stores and online.
"Most importantly, guests will find truly exceptional value through broad and simple offers timed to maximize savings on the most-shopped merchandise at each point in the season," he said.
Introducing the Wondershop
New this year is Wondershop, sort of shop within a shop that specializes in Christmas decorations. The company has also developed Wonderlist, which it says is a tool to find gifts for family and friends.
For children, Target says it will feature about 1,000 new items from the recently introduced Cat & Jack line, with price tags under $30. There will be more than 1,800 new or exclusive toys, an increase of about 15% over 2015.
Preparing for a burst in virtual reality popularity, Target says it will feature newly released VR products, including PlayStation VR and VR One Plus.
Frowning on Thanksgiving openings
Target is among the major retailers that have not yet announced plans for Thanksgiving Day. While a large number of stores plan to remain closed the day before Black Friday, Target is among the retailers expected to try to get a jump on holiday spending.
Shopping site BestBlackFriday.com is out with a survey of consumers that shows an overwhelming number prefer stores to close Thanksgiving Day and give employees the holiday off. Its survey shows only 8.18% of consumers "strongly favor" a store being open Thanksgiving Day, while 37.72% "strongly dislike" the idea.
"The vast majority of the population does not view the practice of stores dragging their employees and shoppers out of their homes on Turkey Day in a positive light," the authors write.
Even so, the site suggests plenty of consumers will shop on Thanksgiving, most likely ordering things online rather than going to stores.
---