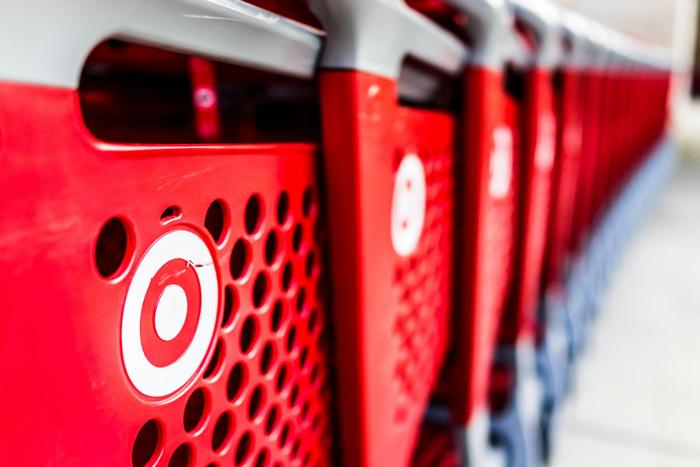 Target is upping the ante as retailers get into position to kick off the holiday shopping season. The company says it is offering same-day delivery through Shipt in hundreds of markets in 46 states while expanding its Drive Up service to nearly 1,000 stores.
Starting Nov. 1, all Target customers can get free two-day shipping on hundreds of thousands of items, with no minimum purchase. Target CEO Brian Cornell says the aim is to take the stress out of holiday shopping. But there is no doubt that the move is being made to also increase Target's competitive advantage.
"From same-day delivery with Shipt, Drive Up, free two-day shipping and more, no other retailer can match the convenient delivery options that Target will offer this season," Cornell said.
The announcement follows Walmart's move on Tuesday to extend its free two-day shipping to items purchased on Walmart.com from third-party marketplace sellers. That program goes into effect in mid-November.
Same day delivery expanding to hundreds of markets
Target says its same-day delivery option will be available in hundreds of communities. The company will use Shipt, the delivery business it acquired in 2017, to deliver products, including groceries, in as little as one hour.
Consumers who want to use that service will use the Shipt app or go to Shipt.com and select from more than 55,000 Target products. The products are then delivered to the customer's location.
Drive Up will be offered at nearly 1,000 Target stores during the holiday shopping season. Customers place an order using the Target app and drive to the store at the appointed time. Purchases are then brought to their vehicle by a Target employee.
Target promises orders are ready within an hour of receiving the order and are delivered to the customer's car within two minutes of their arrival in the parking lot. More than 250,000 items are available for the Drive Up service.
Other retailers are preparing for Black Friday and ad slicks for Best Buy, Rite Aid, and Costco leaked this week, published at BestBlackFriday.com.